High invisalign cost is no longer considered a large stumbling block for many people. Right now, this procedure is giving other dental solutions including metal braces a run for their money!
There was a time when people who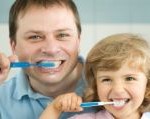 wants to guide and straighten their teeth will go for metal braces. The use of metal braces is effective and there's no doubt about that. But its effectiveness come certain problems, mostly aesthetic-related for some.  Some patients report that the use of metal braces prevents them from smiling a lot since it doesn't look good at all. Some complains about the sores that can be experienced since these are made from metal. These are the common concerns on metal braces, and Invisalign capitalize on this. Right now, you have Invisalign proves to be an aesthetically-pleasing alternative to metal braces.
Options for You to Finance Your Invisalign Procedure
The only 'minor' concern is the cost of undergoing the procedure. The running rate is that most dentists may charge anywhere from $3000 and $9000. The cost varies due to a number of factors including your location, the pricing scheme of the dentist and a host of other factors. But cost should be the least of your concerns since there are financing options available. Even if the procedure cost more than metal braces, you should not worry about that since there are solutions available and leading option is to take advantage of your dental insurance. But if doesn't suit you, there are other financing options like:
Third party financing
Dentist-approved payment plan
Discount dental plan
Flexible spending account
We take each option carefully and explain it to you below  :
1. Third-party financing
This allows for better flexibility when it comes to payment for Invisalign. If you sign up for this plan, you can spread the payment for the procedure over a specified period of time instead of having to worry about a one-time payment. If this works for you, one provider is Care Credit and Chase Health Advance. As a leading health care financing firm, this can offer monthly payments without the patient having to worry about upfront fees and penalties for pre-payments. Applying for financing is easy as well.
Another option is Chase Health Advance where this gives you the opportunity to spread out the payment. Choose from 3, 6, 12, 18 and 24 month payment scheme.
2. Dentist-approved payment plan
You can also talk with your dentist on how you can pay off the procedure. In some cases, dentists will offer payment schemes that can work for you. Some dentists will allow for installment payment, until the whole procedure is finished. If this is offered, better go for this since this comes free of interest and you no longer have to work with other companies that can only muddle the transaction.
3. Discount dental plan
This is the most popular option right now wanting to have an alternative way of financing the payment for Invisalign. Considered as a membership plan, one must sign up with the plan and have to pay an annual membership fee and visit dentists belonging to the network in order to take advantage of the benefits. The annual membership fee is just minimal, and once payment has been made you will get unlimited discounts when it comes to a number of dental procedures in a year. The set-up is easy to understand as well- just choose your dentist, dentist performs the procedure and get the discounted rate. The usual red tape is taken out of the equation where you no longer need to worry about the forms or denied applications. The discount that you get can reach as much as 20 percent off the actual cost of an Invisalign procedure.
But don't just sign up for the first discount dental plan that you find online. Now all of these plans will cover the procedure, so make sure you screen the many dental plans available and look for the one that cover the procedure that you want. Focus on the dentist as well since not all dentists are capable in implementing Invisalign. Invisalign is the product of Align Technologies Inc., and this company trains a set of dentists in order to be aware and capable in implementing the procedure. So the best move is to find a plan with a network of dentists trained by Align Technologies.
4. Flexible spending account
The Flexible Spending Accounts or the FSAs are company-based, and these are offered by the management as part of the benefits programs. This works like the social security in a sense that the employees will set aside a portion of their salary every month, and the accumulated amount can be used to pay off the aligners designed by Align Technologies Inc. This can be helpful for the patient who has problems paying off for the procedure, and the FSA can cover all of it including interests, if any.
Deconstructing Invisalign Cost- Is it Worth the Investment?
Invisalign is an important and costly procedure, so think about your options carefully before signing up. If the concerns are just minor, there may be other dental solutions and problems that can be tapped. But if you decide on Invisalign, keep in mind that it's an important and helpful move.
You'll get a number of benefits if you choose Invisalign over other dental solutions. For example, using this will give you an aesthetically-pleasing solution to wide-spaced teeth or crooked teeth. This is removable as well, and you can remove this just before eating or sleeping. In short, this offers patients a more flexible approach in guiding and correcting the teeth.  The perceived 'high' Invisalign cost is actually nothing compared to the advantages of having the procedure. With the aligners in place, you get to protect the soft oral tissues and the mouth from sores, scratches and other pain associated with the use of metal braces. In short, its use promotes an aesthetic way of caring for dental health.