A full coverage dental insurance is the most expensive type of dental insurance coverage you can possibly avail of. It is actually not a special form of dental insurance, as some people might assume due to its very specific and intimidating name. Basically, a full coverage dental plan is the standard dental plan that is available from dental insurance companies. This is really their basic product before they began innovating due to the special needs and budget constraints of consumers. This basic product, however, is not basic when it comes to coverage. It offers all the coverage that you can possibly have, which is why it is called "full" coverage.
The term "full coverage" was also used because the industry is now full of many alternatives to dental insurance. For example, discount dental plans have taken the entire dental insurance world by storm. These plans provide dental procedures at discounted rates without the need to pay expensive insurance premiums or deductibles. To differentiate from these new dental coverage options, the classic insurance plan for dental care is now called full coverage dental insurance.
A full coverage dental plan provides complete coverage with no space for customizations. So basically it includes all three categories of dental procedures.
What a Full Coverage Dental Insurance Comes With
Preventive dental procedures
Basic and minor dental procedures
Major and specialist dental procedures
1. Preventive dental procedures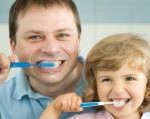 Full coverage dental insurance includes coverage for the most basic dental procedures, which are the preventive maintenance procedures. These treatments are also called routine procedures because people are advised to make seeking such treatments a routine. For example, the common advice is that a person has to get a cleaning every six months. A cleaning is a type of preventive dental procedure and you can get discounts on your regular cleanings if you get a full coverage plan.  Other preventive maintenance and diagnostic procedures include checkups, x-rays, fluoride treatments, and sealants.
Coverage for preventive procedures is biggest. In fact, some insurance plans already offer free cleanings and checkups every six months.
2. Basic and minor dental procedures
A full coverage dental insurance plan also offers coverage for basic and minor dental procedures. These include extractions, fillings, bonding, dentures, and so on. These are also covered by full coverage plans at a pre-specific percentage. As long as you actively pay your dental premiums, you can get an extraction or a filling procedure done and have the balance settled by your dental insurance plan after you pay the deductible amount you specified.
3. Major and specialist dental procedures
And finally, there's major and specialist dental procedures. These are also covered by full coverage plans. No matter how extensive treatment may get, you can still count on your full coverage plan. This would include all dental specializations including root canals or endodontics, braces or orthodontics, gum care or periodonthal care, oral surgery, dental implants or prosthodontics, pediatric dentistry, and, in some cases, even cosmetic dentistry. There is no dental need that will be left unheeded by a full coverage dental insurance plan.
Full Coverage Dental Insurance vs. Discount Dental Plans
The hottest debate in the dental industry these days is whether full coverage is better than discount dental plans, or vice versa. Dental insurance has long been the hailed solution to the rising costs of dental care. But discount dental plans recently came into the picture and the arena was changed.
There are many differences between full coverage plans and discount plans. To summarize, a discount plan is a membership program that you join. You pay for membership then reap the benefits that members are entitled to. These benefits come in the form of discounted dental procedures. Here the amount you pay will not determine or affect how much discounts you will get.
On the other hand, a dental insurance is something you avail of like a product. You pay for the coverage on a monthly basis. The plan will run for a year, during which any dental procedure you get done will be paid for by the plan, as long as you pay off a certain amount first out of your own pocket; this amount is called the deductible. The rate of your entire plan will depend on how much coverage you opt to have. After a year, you'd have to renew your full coverage dental insurance plan.