Dental insurance for seniors is a great attempt to help seniors with their burdens when it comes to financial stability and freedom as well as health concerns. Seniors are faced with several concerns pertaining their physical bodies. At the same time, every senior wants only financial freedom to live comfortably for the rest of their lives.
However, these two things don't bode well together. Due to the problems they face because of their health, they may find it very difficult to get the financial freedom they want for the rest of their lives. Sometimes, they are forced to dip into their life savings in order to pay for health and dental care expenses.
This could be a double burden for them to carry. The best way around this is for them to get support for paying their health and dental care expenses, so their life savings will not be in danger anymore.
The last remaining problem is, which dental insurance plan is most helpful and most highly recommended for seniors? There are several dental plans that cater specifically to seniors or dental plans that have special offers specifically designed for seniors. These plans can provide seniors with more than just discounted dental care. What exactly are the advantages of dental insurance for seniors?
Benefits of Dental Insurance for Seniors Plus Tips on Choosing the Right Plan
Guaranteed dental care
Hassle-free and convenient coverage
Great discounts
1. Guaranteed dental care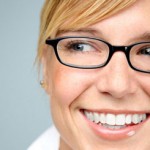 A surprising number of seniors these days don't get enough care for their teeth anymore. A lot of seniors tend to pay more attention to several other concerns or may have bigger health problems to think about. A dental insurance plan specifically designed for them can help them pay more attention to their dental care and can provide them with guaranteed dental health.
In such cases, the most appropriate dental plan for them is a managed care plan. Managed care plans come in two main types: PPO and HMO. PPO or Preferred Provider Organization plans give them guaranteed access to dental procedures at reduced fees, and from dentists that they personally choose. These are not the most affordable options in the market, but it is suitable for seniors who tend to be picky in their choice of a dentist they can trust and feel comfortable with.
HMO or Health Maintenance Organization plans give them basic access to dental care from a group of dentists who are under contract to provide them full dental procedures at reduced rates. The concern of HMO is to make sure the seniors get regular dental care, so even though they are more restrictive in the choice of dentists, the HMO plans available are very affordable.
HMO plans are plans that are more affordable for seniors. These plans only allow seniors to choose dentists from within the HMO network. But since these plans are more affordable, it is considered an ideal option for a lot of people.
2. Hassle-free and convenient coverage
Seniors have plenty to worry about, so the last thing they need is a dental insurance plan that's hard to understand and harder even to benefit from. When it comes to dental insurance for seniors, complicated plans are simply a no-no. Thankfully, there are plenty of dental insurance plans specifically designed for seniors. These plans are made especially simpler and more convenient for seniors to understand and to benefit from.
One example of a dental insurance plan for seniors that helps them reap benefits easily and without any fuss is a direct reimbursement plan. Such plans use a reimbursement method that's easier to understand. You don't have to deal with percentage discounts or fee schedules anymore. The company will simply reimburse you for what you spend.
3. Great discounts
Dental insurance for seniors also allows seniors to get dental care at amazingly discounted prices. You can get discounts of up to 80% on preventive maintenance procedures and diagnostic care, or up to 50% on specialty care. While regular dental plans for non-seniors stop the discounts at 25% for specialty care, plans for seniors go beyond.
One example of a highly advantageous dental insurance for seniors is the AARP dental plan. This plan is a PPO plan but specifically modified to fit the special needs of seniors. Seniors can enjoy huge discounts from dentists they trust, and they can choose from 67,000 dentists so they can reap the maximum benefits of the PPO plan.
AARP offers two plans for seniors: plan A and plan B. Both plans offer amazing discounts and even offers coverage for comprehensive procedures such as gum care and dentures. These plans have a pretty high lifetime maximum limit, so you can get all the care that you need without a problem.
Dental Insurance for Seniors: The Discount Dental Plan Option
Another option that seniors can benefit from is the discount dental plan option. Discount plans make up a different type of dental insurance coverage. Aside from dental insurance where you have to pay monthly premiums and shell out deductibles in order to get the benefits, discount dental plans ask you to pay an annual membership fee, which is usually very minimal, then provide you with guaranteed discounts every time you seek dental care. These are extremely helpful because the discounts system means you get guaranteed benefits, unlike when you still have to make a claim from your dental insurance provider and run the risk of getting denied.
Discount dental plans are also simpler and much less hassle to handle, so it is a good option for dental insurance for seniors.