The PPO vs. DMO battle is a long and popular battle taking place in the dental insurance world. If you are interested in buying dental insurance, the biggest decision you will have to make is whether to buy a PPO plan or a DMO plan.
There are many things to consider in making this choice. Your choice mostly depends on your personal preference and requirements for the type of plan you think would most benefit you. Several factors will come into play including flexibility, affordability, accessibility, and reliability.
Both PPO and DMO plans are considered as types of traditional dental insurance plans. These are not special types of dental plans such as the discount plans offered by some companies. Most companies offer PPO and DMO plans as their main dental insurance offers. There are many differences between the two types of insurance plans that have led to the PPO vs. DMO battle. Here are some of the important facts about these plans so you can properly compare them.
PPO vs. DMO Dental Plans: The Benefits and Limitations of PPO plans
Benefits of PPO
Limitations of PPO
1. Benefits of PPO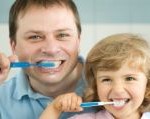 PPO dental insurance plans stand for Preferred Provider Organization plans. They are sometimes termed as DPPO. This name is taken from the fact that PPO plans allow policyholders to go to their preferred dentist. This flexibility is the strongest point of PPO plans since there are a lot of individuals who want to go to dentists that they are comfortable with. Most people would tell you that going to the dentist could be a scary thing, so the choice of a dentist really matters for some people. This is why PPO is currently winning the PPO vs. DMO battle.
PPO plans are also known for providing better service. Dentists in PPO networks get better compensation and benefits than dentists in HMO plans, so the dentists tend to provide better care.
2. Limitations of PPO
Despite all the good points of PPO dental plans, there is one major limitation about this plan: the cost. Although it still offers manageable dental coverage, PPO plans are costlier than HMO plans.
PPO plans also do not require members to choose a primary care provider. This is also beneficial because members get all the flexibility they want. However, some people consider this a limitation because switching dentists regularly may lead to improper dental care since the service you get will not be continuous and long term dental plans may not push through. It is sometimes better to have a regular dentist you can go to, someone who also becomes committed to you as your main dentist.
PPO plans are also often associated with a lot of paperwork as well as troublesome claim forms when you need to make a claim. Most PPO plans also make clients wait a long time before they can receive their reimbursements. And before they can be given reimbursements, they have to pay deductibles first aside from the co-payments they will have to pay since PPO plans do not provide complete coverage.
PPO vs. DMO Dental Plans: The Benefits and Limitations of DMO plans
Now we move on to DMO plans, which are also known as HMO or DHMO plans. These are plans offered by Dental Health Maintenance Organizations. The biggest benefit of DMO plans is that it is way cheaper than PPO plans. You can become a member of a DMO plan by paying very low premiums compared to what PPO plans charge. This is why most businesses and organizations prefer to provide HMO plans to their employees. And since this is affordable, those who do not receive dental coverage from employers can easily fit DMO fees into their budget.
Members of HMO plans can receive care from contracted dentists at reduced rates. These rates are already pre-determined, so you already know how much you will pay for a specific procedure. Members are also asked to choose a primary care dentist that they can trust. This way, the delivery of service becomes more personal.
However, DMO is deemed to be at the losing end of the PPO vs. DMO battle, and this is blamed on all the limitations of DMO plans. DMO plan holders can only go to dentists who are part of the DMO network. Otherwise, they don't get any discount on their dental procedures. This may be a small factor, but DMO plans also tend to have smaller networks, so you have fewer dentists to choose from. And since members are asked to assign a primary care dentist, they cannot switch dentists without prior notice. They also cannot go to specialists without referrals.
Considering the many differences between PPO vs. DMO can help you make an informed decision and make the choice that best fits your needs.