The Careington dental plan portfolio includes some of the best dental coverage options and the best benefits on the market.
Careington dental plans are very popular; they are offered by many different insurance and discount plan providers and can be widely accessed online. They not only have great dental plan offers and other healthcare benefits, they also boast of the highest level of quality in terms of service and overall experience of dealing with the company, making them one of the favorites among consumers.
Careington is not the most popular medical and dental care organization out there, but it is fast rising up the charts bearing a badge of genuine care and concern for its members.
What Careington Offers
The Careington Advantage
Careington Dental Care Plans
Careington Total Care Plan
Additional Consumer-Directed Benefits
1. The Careington Advantage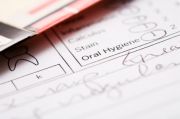 Before you browse through the specific benefits offered by Careington, first look at some built in benefits that give you more reasons to go with Careington. When it comes to the dental coverage and discounts, a lot of different plans have similar offers as Careington. What makes Careington stand out is the level and quality of care you receive from the company itself.
Careington makes the whole process easy for its members. As a member of any Careington plan, you can get your discounts at the same time you avail of a dental procedure. You can also use your plans continuously and get unlimited discounts. You do not have to endure long and excruciating waiting periods nor fill up piles of administrative forms.
Also, another advantage is that, while dental insurance may disqualify you or charge higher rates if you have existing medical or dental conditions, Careington plans do not treat you any differently regardless of what your medical history shows.
2. Careington Dental Care Plans
Careington is not a dental-focused organization. It offers plans for taking care of your overall health, with vision care plans, medical plans, hearing plans, prescription plans, chiropractic care, and so on.
The individual Careington dental plan is provided by Careington International Corporation and offers discounts ranging from 5% to 60% of all dental procedures. When you say "all", this includes basic procedures like cleanings, even orthodontics, as well as dentures, crowns, and so on.
You can also avail of combination plans. One of the most common is the Careington Dental and Vision plan, which combines two of the most important but most often neglected types of care. This plan includes coverage for LASIK eye surgeries.
3. Careington Total Care Plan
You also have the option to avail of Careington's Total Care Plan. This will eliminate the hassle of getting individual plans for each type of care you need. The Total Care Plan from Careington makes the process easy for those who want discounts on everything related to health care, including physician and hospital visits, laboratory services, dental care, vision care, hearing care, prescription drugs, chiropractic care, medical supplies, and health and wellness products. This plan even includes a $1000 discount on lap-band surgery from The Gastric Banding Panel Group. As a bonus, members can even access a 24/7 nurse hotline.
The Careington Total Care Plan charges $29.95 per month for all these benefits and you also have to pay a one-time processing fee worth $20.
4. Additional Consumer-Directed Benefits
Careington also goes out of its way and offers some special benefits you may not expect. For example, all Careington dental plans are compatible with another type of health plan, the consumder-directed HSAs or Health Savings Accounts and FSAs. Aside from that, Careington is one of the few plans that allow you to get a full refund if you cancel your membership within 30 days of application.
Careington Discount Dental Plans
Aside from the total care plan and the multi-care combination plans, Careington offers two types of dental-focused plans. These Careington discount dental plans are the Careington 500 series and the Careington Select plan. The Careington 500 series is a very affordable but extensive plan. It charges only $6.95 per month for a single member. If you get plans for 3 or more members, the collective monthly fee is just $15.95. The plan already provides discounts from 20% to 60% on most dental procedures including specialist work such as orthodontics, oral surgery, endodontics, and so on. You can access the discounts simply by presenting your Careington discount membership card.