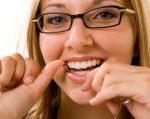 Cosmetic dentistry financing can be a tad more challenging and elusive than financing for basic dental needs. Dental care is important as it helps ensure the health and well-being not just of teeth but of the person himself. Any dental problems can easily have an effect on the overall health of a person. This is why basic and preventive dental care is strongly recommended. Cosmetic dentistry, however, is a different thing.
Financing is more often provided to those who need basic care and cannot even afford it. Thus, financing for cosmetic dental procedures is not top priority. Cosmetic dentistry does not pertain to the health of the patient, but is concerned only with aesthetics. And since the dental industry is still in a state of crisis due to all the people out there who do not even receive basic dental care, those who seek cosmetic procedures do not have a lot of cosmetic dentistry financing options at their disposal.
If you are looking for financing for your cosmetic procedure, your range of options is pretty limited. To help you find these elusive dental plans, here are some leads.
Must-Have Cosmetic Dentistry Financing Options
Careington Care 500 Series
Affordable Family Health Services
Solstice Plus Plan One
1. Careington Care 500 Series
One of the few dental plans that offer coverage for cosmetic dental procedures is Careington Care 500 Series. This plan can give you discounts on cosmetic dental procedures such as bonding and veneers regardless of the reason for the dental issue. Aside from the cosmetic coverage, you also get discounts of 20% to 60% on your basic and major procedures ranging from cleanings to dentures and root canals. All specialty procedures are covered at a 20% reduction in fees.
In  addition, you get vision, Lasik, and prescription coverage. The entire package is available for only $139.95 for individuals and $189.95 for families for an entire year of membership.
2. Affordable Family Health Services
Families who love to have great-looking smiles and are interested in getting cosmetic dental procedures need cosmetic dentistry financing badly. A good dental plan that covers cosmetic procedures can help all members of the family avail of cosmetic dental procedures. Aside from coverage for crowns, veneers, and other cosmetic procedures, you also get coverage for orthodontic care, routine preventive services, root canals, and other specialty procedures, with discounts ranging between 25% and 60%. As a bonus, you also get coverage for vision, prescription, and chiropractic care.
This plan is also a bit more affordable, hence the name. The plan charges only $124.95 and $169.95 for individuals and families, respectively. The cosmetic dentistry financing already lasts for an entire year.
3. Solstice Plus Plan One
Solstice Plus Plan One is also another cosmetic dentistry financing option you can consider. The plan covers preventive care and even provides free cleanings and exams every six months. This means one year membership gives you two free cleanings and exams to help you maintain good teeth. Basic and restorative care services are offered at reduced fees; discounts can reach up to 50% depending on the procedure. Orthodontic procedures are also covered. For family memberships, each member of the family can even choose his or her own preferred dentist.
You can become a member of the Solstice Plus Plan One by paying only $134.95 for each individual and $179.95 for each family.
Most Common Needs for Cosmetic Dentistry Financing
The number of people seeking cosmetic dentistry these days is growing. More and more people are now becoming more concerned with the appearance of their teeth. Generally, people are advised to seek financing for procedures that they will be able to use, not seek coverage that will end up being useless to them. For some people with generally healthy teeth, their need is focused more an aesthetics.
More commonly, people seek financing for cosmetic procedures such as dental implants, veneers, and teeth whitening procedures. These are the three most common procedures considered as cosmetic ones that are most sought after by dental patients. They are often the main reasons why some seek cosmetic dentistry financing.