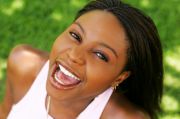 United Concordia Dental Insurance boasts of a high-quality customer base. Aside from catering to individuals, United Concordia has also partnered with several companies and organizations so that it can more extensively distribute its affordable dental care plans to everyone who needs it.
And to make sure that every member of these plans enjoy the dental care he or she needs, United Concordia also protects the quality and boosts the quantity of its dental care providers under its network. Even better, the dental plans are made extra affordable to ensure that more people will be able to receive dental care through them.
Due to United Concordia's long history, more companies and organizations are more confident trusting the dental health of their members and employees to the company. Even large numbers of members can receive high quality and affordable dental care from United Concordia. Forty years of experience has taught this highly recognized dental insurance company how to sustain the needs of large numbers of customers with no sacrifice in quality.
What To Know About Top Choice Dental Insurances
For those looking for dentists they trust
For those looking for a prepaid United Concordia dental plan
For those looking for basic dental maintenance
For those looking for an affordable PPO plan
1. For those looking for dentists they trust
The most popular type of dental plan is the PPO or Preferred Provider Organization dental plan, which offers members the chance to choose the dentists that they trust. They can go to any dentist they choose. If they choose from within the network, they will get maximum discounts. If they choose from outside the network, they will still receive discounts, though a bit lower. Either way, you get to save a lot, and you even get to go to your own dentist.
For employees, the available United Concordia Dental Insurance PPO plan is the Concordia Choice Dental PPO, which also offers a vision plan as part of the package.  The Concordia Choice dental plan is usually availed of by employers and provided to their employees as benefits. However, employees can also avail of the plan on their own. This, however, is also very popular among employers because it does not require co-payments from the employers. The employers simply become a middle man in the transaction.
United Concordia also has another PPO plan offer, the Concordia Preferred Dental PPO, which is not targeted toward companies, but to individuals. The plan, however, works like any standard PPO plan.
2. For those looking for United Concordia's bestseller
Despite the large roster of United Concordia dental plans, what sells best is their fee-for-service dental plan, a dental indemnity plan called the Concordia Flex. Sure enough, this dental plan offers members the flexibility to choose their own dentists but without having to pay as much as they would for a PPO dental plan. They can also choose not to avail of that option, they can choose from the in-network dentists to receive discounts.
The Concordia Flex plan is targeted towards companies looking for a cost-friendly but high quality dental coverage for their employees.
3. For those looking for basic dental maintenance
If what you're after is pure dental care and maintenance, then your best option is the Concordia HMO plans. The HMO plan from United Concordia dental insurance basically offers the same package as any other HMO plan. The difference, perhaps, is in the quality of dental care providers that belong to United Concordia's HMO dental network. Although the benefits are more or less the same, and members are also restricted to within-network dentists, the quality and expertise of the dentists chosen by United Concordia sets these HMO plans apart from the rest.
4. For those looking for an affordable PPO plan
If you want to enjoy the benefits of a PPO dental plan but want to get it at a more affordable price, then your best option is the Concordia Access dental plan. This is a unique dental plan offer because it is the combination of a dental PPO plan and a discount dental plan. This plan works like a dental insurance plan but offers several more benefits such as free procedures and several bigger discounts.
The Top Benefits of Being under the United Concordia Dental Insurance Care
Being under the dental health care offered by United Concordia Dental Insurance is being under the care of a dedicated and committed health insurance company. United Concordia offers not just savings, but a reliable service, many dental plan options, a reliable dental network, and a name that you can trust.