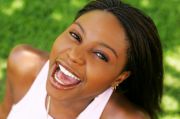 Supplemental dental insurance is, in the simplest terms, a dental insurance plan that you acquire all by yourself. That is, you purchase it from a dental insurance provider on your own instead of receiving it from a third-party such as an employer that offers dental insurance as a benefit to employees. The objective of a supplemental plan is to provide additional coverage for costs or procedures not covered by your current plan. This is different from a discount dental plan.
A lot of people don't bother with dental insurance and just rely on dental plans offered by employees. However, some people choose not to obtain dental insurance through their employers or do not have existing plans yet. This is where supplemental dental insurance comes in.
If you're searching for the best way to make sure all bases are covered, you should definitely consider the option of obtaining a supplemental dental plan.
When You Need Supplemental Dental Insurance
When you have special dental needs
When your existing dental plan is not enough
When you are after budget-friendly dental plans
1. When you have special dental needs
A supplemental dental insurance is most helpful when you have special dental needs or when such needs unexpectedly arise. For example, you already have an existing dental insurance plan from an employer. The plan is, as most employer-based dental plans, focused more on certain procedures and sometimes leaves out some procedures uncovered. But what if you have braces and that's the coverage you need the most? In such cases, you can get a supplemental coverage for orthodontics.
Likewise, if you already have an existing dental plan that covers all your basic preventive needs because you have pretty healthy teeth, then you suddenly face a major dental emergency you did not expect and get coverage for, a supplemental dental plan can also help you out.
2. When your existing dental plan is not enough
One of the most common reasons why people are forced to acquire supplemental dental plan is when they find their existing coverage inadequate. This is often the case with most dental insurance plans provided by employers. These plans are often very limited and restrictive. Some employer-paid plans also do not provide coverage for family members. In such cases, it would be helpful to get supplemental dental insurance.
3. When you want freedom and control over your dental plan
One of the best benefits you can receive when you get a supplemental dental insurance is that you can get a plan that is customized according to what you really need. Since supplemental insurance is obtained by the plan holder himself, he has control over all aspects of the plan. This means you can fashion your plan and make sure that you get the best out of every penny you spend for it.
4. When you're self-employed
There are a number of people who will find supplemental dentalplan very useful. For example, there are self-employed workers who don't have access to group dental plans from employers and are looking for the most affordable dental insurance option. Supplemental insurance can also be helpful for small business owners who want to offer affordable and basic dental care to their employees.
How to Choose Supplemental Dental Insurance When You Need It
If you need supplemental dental insurance, there are many ways to find and get one. Several dental insurance companies offer this type of dental plan to respond to the special needs of consumers. If you are in the market for supplemental insurance, you should still go through the same selection process as you would when choosing a dental insurance plan. First, collect information about various supplemental plans around. Consider your existing plan, if you have one, so you can determine what aspect of dental insurance you additionally need.
If you prefer searching online, you can visit dental insurance sites that offer links and information to available supplemental plans. You can also find other options from a local insurance agent. You also have the option to join organizations or service groups that offer supplemental dental plans as part of the benefits they offer to their members. If you are over 50, you can join the AARP. If you are employed, labor unions offer such plans as well.
Take time to compare these plans carefully and get background information on the companies that offer them. Remember that you will have to shoulder the expenses of the supplemental plan, so you should find one that fits your budget. So to compare plans, make sure to request for quotes so you will already have an idea of how much you will need to pay.
If you have special needs or a special dental condition, give special attention to this so you can find a supplemental insurance that focuses on that specific need. One more thing you should not forget to ask is about the waiting period. Some supplemental dental insurance will ask you to wait a while before you can receive the benefits. If you're in a hurry to receive dental attention, then look for a plan with no waiting periods.