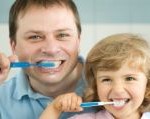 PPO dental insurance is a dental insurance plan offered by a Preferred Provider Organization. PPO plan providers are companies that serve as a third party facilitator between dentists and patients. What the plan provider does is enter into an agreement with various dentists; the dentists' role is to provide dental procedures at special rates to members of the PPO plan, while the plan provider's role is to pay off the balance of the dental procedures that PPO planholders avail of.
This plan is called a Preferred Provider plan because members are allowed to go to the dental care providers that they specifically prefer. Such flexibility is one of the biggest advantages of PPO dental insurance as other dental insurance options limit members' choice of dentists to a very few selected dentists. And to make things even better, PPO plan providers work really hard to try and make their network of dentists grow, so you can get bigger discounts by going to the dentist you prefer and one who is already part of the network.
Now, let's highlight the biggest differences between PPO dental insurance plans and other dental insurance options.
What's Unique about PPO Dental Insurance
It allows you to choose your dentist
It has low deductible requirements
It takes dentists' needs into consideration
1. It allows you to choose your dentist
Perhaps one of the most unique factors that really make a PPO dental insurance plan stand out from other available options is that PPO dental plans provides discounts to its members regardless of whether they seek dental care from a dentist who is or is not part of the PPO network. The point is that you get discounts no matter what. Choosing a dentist from within the network entitles you to the maximum benefits offered by the plan, but if you really feel more comfortable with going to a dentist you've been loyal to for years, and if that dentist is not part of your new PPO network, you don't have to worry because you will not forfeit your chance to get discounted dental care.
But you do have a great chance of being able to maximize your PPO plan's benefits since PPO plans nowadays offer very extensive dentist networks. This means they have contracted with a lot of dentists. As a result, you have a lot of dental care providers to choose from.
This type of flexibility is not offered by other popular dental plan options, specifically HMO dental plans.
2. It has low deductible requirements
PPO plans are known for being a bit expensive when compared to other existing options such as HMO dental plans. However, to compensate for this, PPO plans are characterized by surprisingly low requirements when it comes to the amount of deductible you are required to pay before your dental coverage will step in. Some PPO dental insurance plans allow deductibles of only $50, and, in some cases, absolutely zero deductibles.
3. It takes dentists' needs into consideration
Several dental insurance options, especially the dental plans wherein dentists agree to honor reduced fees as full payments for their services, sometimes do not put much consideration into the welfare of the dentists they work with. Some plans, such as HMO plans, have smaller numbers of dentists in their networks because they offer a fixed monthly amount to participating dentists regardless of how minor or how extensive the work they provide to patients.
This is not a problem for PPO plans, which pays dentists the amount that fairly corresponds to the services they provide.
What to Look For in A PPO Dental Insurance Plan
To make the most out of the benefits of a PPO dental plan, make sure your plan offers a large network of dentists, very low deductible rates, low overall fees or premiums, and a good claims service. All these factors can help you receive the biggest advantages offered by PPO dental insurance plans.