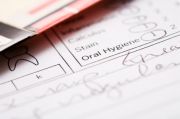 Orthodontic dental insurance is one of the bestselling procedure-specific dental insurance plan these days. This is because braces are just so popular. They are widely recommended by dentists to plenty of their patients because braces can remedy or fix several types of teeth problems. They can be used for both functional and cosmetic dental procedures. They can be used to straighten the teeth or to correct jaw or bite problems.
So it's not surprising that braces have become a part of many people's lives. They have also created a sort of following, with those who have braces or used braces in the past sharing one common experience. Since it is becoming more and more common these days, people are way past the period when having braces was an awkward stage in life. Those who have braces these days even proudly show them off.
The only thing making it difficult for people to get braces is the cost of braces, which usually come as a huge, not entirely pleasant surprise due to all the digits in it. The bigger problem is, dental insurance for braces isn't that affordable as well. Good thing there's another option left: discount dental plans that cover orthodontics.
Top Discount Plans with Orthodontics Coverage
Preferred Network Access by CIGNA
Vital Savings by Aetna
Patriot Plan Plus
1. Preferred Network Access by CIGNA
The name CIGNA brings with it a different kind of prestige and trust when it comes to the medical and dental world. CIGNA is a well known medical and dental insurance provider, and they have now expanded their offers to meet the needs of consumers and to adapt to the changing trends in the dental insurance field. This latest offer is the discount dental program called Preferred Network Access.
There are a lot of discount dental plans these days since this is the newest product in the dental insurance industry. However, CIGNA's program is one of the few that offers specialized coverage for braces.
To join, you need to apply online and pay the annual membership fee of $134.95 for individuals and $189.95 for families. This already includes coverage for regular checkups, xrays, teeth cleanings, sealants, porcelain crowns, root canals, dentures, bridges, and simple extractions, aside from braces. You also get the bonus of a vision and prescription drugs coverage.
2. Vital Savings by Aetna
Another similar offer is the Vital Savings plan, this time by Aetna, another highly respected name in the medical insurance field. Aetna is almost like an institution in the said field, and it has the highest level of service and dedication to what it does. Its medical and dental products and services are considered to be of top quality. This certainly applies to the Vital Savings program, which covers anywhere from 15% to 50% of various dental services.
Aside from the basic procedures, Vital Savings cover specialty care not widely covered by other plans. These specialty care procedures include periodontics as well as braces or orthodontics.
Aetna charges $134.95 per year for each member, but only $179.95 each year for a family plan. For that price, members also get other exciting bonuses, such as discounts in pharmacies, vision care, hearing care, weight management, fitness, oral health care products, books, Salon Wish, and Zagat. Aside from that, members are allowed to choose any of the more than 80,000 participating dental clinics across the country.
3. Patriot Plan Plus
If you are looking for a discount dental plan with orthodontia coverage but want something less costly than the previous options, you may also check out Patriot Plan Plus, which charges only $114.95 and $169.95 per year for individuals and families, respectively. This price already gets you some ancillary benefits, on top of dental care coverage, such as discounts when you see chiropractic care and vision care, when you buy prescription drugs at the pharmacy, and when you seek hearing care or buy hearing instruments.
Patriot Plan Plus offers 20% off on several specialized dental care procedures such as orthodontics as well as periodontics, oral surgery, prosthodontics, pediatrics, and endodontist.
Traditional Orthodontic Dental Insurance Vs. Discount Dental Plans
So why are the discount dental plans winning the race over traditional orthodontic dental insurance? Discount plans provide a host of other benefits that the traditional insurance package does not offer. Discount plans are way more convenient because the plans are easily activated on the next day. Application is also a very fast process, wherein there are no health restrictions, no predetermination of benefits, no referrals required to see specialists, and no unnecessary paperwok. No wonder more and more people are switching to the discount dental programs.