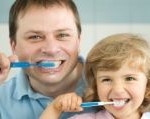 Metlife dental providers work under MetLife Dental Group, the dental insurance arm of the MetLife Insurance Company. Metlife is a trusted source of financial investment and insurance products. MetLife offers various products including life, health, and dental insurance, among some others. Its dental insurance arm now works with over 90,000 dentists, and MetLife offers some plans that allow you to choose any dentist, even those who are not part of the MetLife network.
The Metlife dental plans are now widely offered to individuals as well as to businesses and organizations. Group plans give more people access to affordable dental care, and this helps improve the dental health of all people in general. Anyone interested in Metlife dental insurance can also choose from three different types of dental insurance plans offered by Metlife dental providers. It is recommended that you choose the plan that best fits your needs and offers bigger discounts for the types of dental procedures that you expect to use more of.
Here are some of the dental plans offered by MetLife dental providers.
Dental Plans and Benefits Offered by Metlife Dental Providers
Preferred Dentist Program
SafeGuard Dental HMO
1. Preferred Dentist Program
The pride and joy of Metlife dental providers is the Preferred Dentist Program or PDP, which is Metlife's version of a PPO plan. This is targeted towards groups or employers. The program gives members access to more than 120,000 dentists ranging from general dentists, dental surgeons, and dental specialists.
The PDP program from MetLife allows members to avail of the dental procedures they need at reduced fees that have been negotiated for them by Metlife. Negotiated fees are 10% to 35% less than original fees. The program also allows members to freely choose the dentist they will go to so they can comfortably seek the care they need. Even when you go to a dentist outside the network, you still get access to reduced fees.
Another benefit is that the Preferred Dentist Program from MetLife takes paperwork out of the equation, so you can enjoy dental coverage minus the hassle. This is the best product you can get from Metlife dental providers.
Program members can also access their membership information such as coverage status, claim status, and so on by visiting the Metlife site or calling the company's customer support system.
2. SafeGuard Dental HMO
The Dental HMO or DHMO program from Metlife dental providers is another bestselling low cost dental care option in the market. The DHMO program is offered under the SafeGuard Health Plans brand, a part of the Metlife company. This plan, however, is only available in California, Florida, and Texas.
Anyone interested in the DHMO plan will first choose a primary care provider from within the Metlife DHMO network. They cannot choose a dentist outside of the network, but the choice of in-network dentist is still up to them. The dentist they choose will be their primary care provider. Every time a member goes to that dentist for dental care, the member has to pay the set copayment for the particular service. The copayments are listed in a schedule of benefits; members will be given a copy of the schedule once they become a member of the program.
MetLife Dental Providers: Benefits for Federal Employees
MetLife Dental also offers special dental insurance benefits to federal employees. MetLife offers especially negotiated fees so that federal employees can seek complete dental care and pay only part of the original cost without making any sacrifices. Federal employees can get up to 35% off from the cost of their dental procedures.
There are two discount plans for federal employees: one for when they choose in-network dentists and another for when they choose a dentist out of the network. The in-network plan already provides class A or basic dental procedures completely for free, while the out of network plan provides only 60% to 90% discounts. Annual maximums are also higher for when the federal employees go to in-network dentists.
Metlife dental providers, regardless of whether they cater to federal employees or regular consumers, can provide exceptional benefits to Metlife dental insurance policyholders.