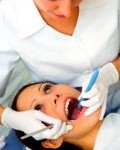 Need help with dental bills? You can get the help you need by getting a discount dental plan for yourself. Some people tend to be wary of affordable discount programs thinking that these programs may come with some sacrifices in terms of service quality in exchange for the reduction in price. Fortunately, discount dental plans don't sacrifice the quality of service. In fact, these affordable dental programs give you a lot of reasons why you should buy discount plans instead of spend on traditional insurance policies.
Discount plans allow you to get discounts on all the dental procedures you will need for the entire year. This means there is no limit to the discounts you can enjoy as long as you are still within the year you paid for. Discounts can reach up to 10% to 60% off and you don't need to pay copayments or deductibles. The discounts are really straightforward price cuts. And although the discounts only apply when you go to participating dentists, it is still a good deal since discount programs usually choose the best dentists to include in their network.
These programs are also convenient. You can even apply online and have the plan activated the next day. You don't have to go through a long winding process anymore. If you want to get started, here are three discount dental plans that can help with dental bills.
Discount Dental Plans to Help with Dental Bills
OptumHealth Allies Dental Program
Dental Care Advantage
Amacore Dental Program
1. OptumHealth Allies Dental Program
OptumHealth Allies Dental Program is one of the best discount dental plan options that can help with dental bills, including bills incurred for specialized dental services. Discounts apply not only to general dental procedures but also to crowns, bridges, veneers, implants, dentures, root canals, and pediatric dental procedures. While some discount plans focus on prevention and maintenance, this plan focus on the other side of the equation, providing those with specialized dental needs an affordable discount option that can help with dental bills.
OptumHealth Allies charges $159.95 for individual membership into the plan. Membership lasts for an entire year. Families, however, can add just $30 to enjoy full coverage for the entire family. And as a bonus, you even get discounts on vision care services at no extra charge.
2. Dental Care Advantage
Dental Care Advantage is one of the affordable discount programs. It charges only $124.95 for individual membership and adds $40 for family coverage. The discount program offers discounts on all dental procedures you may find the need for. Name the procedure, and Dental Care Advantage will help with dental bills. Be it cosmetic procedures, routine procedures, or orthodontic procedures, Dental Care Advantage offers rate reductions. The discounts are honored by more than 38,000 dentists in the country, all of which have passed strict credentials review.
Most discounts range between 20% and 55%. But that's not all. Dental Care Advantage also offers discounts on prescription drugs, vision care services, chiropractic care, and hearing care services and products.
3. Amacore Dental Program
If you want something more affordable than the two previous plans, there's Amacore Dental Program, another discount plan that charges only $119.95 per year for individuals, with a $40 additional for families. By paying this amount, you automatically get discounts ranging between 28% and 50% on most dental procedures including cleanings, x-rays, crowns, root canals, dentures, oral surgeries, periodontics, braces, and even cosmetic dentistry procedures. In a nutshell, its offers are exactly as extensive as what is offered by the previous two plans, but it offers the benefits at lower rates.
Although this plan does not provide additional benefits and savings on vision and hearing care, it is an ideal option for those who don't need other types of coverage and just need a dental plan.
Choosing the Best Discount Plan to Help with Dental Bills
Before investing in a discount dental program, make sure to do research beforehand. Gather information about the various dental programs offered in the market. The Internet offers many ways of conveniently comparing different options that are available based on location. By comparing these offers, you can find the plan that provides the most beneficial package. Although most coverage details are the same, plans differ based on rates, service, dental network size, and the additional benefits they offer. Just keep in mind that you need a dental plan that can help with dental bills, not a dental plan that you won't be able to use in the long run.