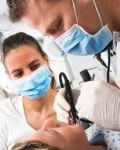 Dental health insurance plans offer combined benefits so you will be able to take care of your dental and overall health better, so you want to go with top companies for this such as Aetna dental health insurance plans, Cigna or Humana.  Health is a most important thing. Although you are not legally required to have dental insurance or health insurance unlike car insurance, insurance that helps you pay for dental care and health care is also a must. Popularly, people buy dental insurance separately from health insurance since there are a lot of separate offers in the market and buying separately seems more budget-friendly.
But don't you know that it will be more pocket-friendly to buy combined coverage or at least two separate plans from a single company? Not only is this more affordable, but companies that offer plans for both dental and healthcare are often larger and more established. Their operations are bigger, so they are more able to provide bigger benefits. They also tend to be more reliable, and their reputation is enough reason to trust them.
Here are three examples of such top notch names in the dental health insurance plans market.
Some Top Names that Offer Dental Health Insurance Plans : Cigna, Humana, Aetna

Aetna Dental Health Insurance Plans
Cigna Dental Health Insurance Plans
Humana Dental Health Insurance Plans
1. Aetna
Aetna is a large insurance provider that offers medical, dental, vision, Medicare, life, student, pet, and even pharmaceutical insurance. Its top selling plans, however, are the health insurance and the dental insurance plans. The company caters to both groups such as companies, organizations, or families, as well as to individual consumers.
As a valued client, Aetna offers high-quality coverage for your health and dental care needs, as well as high-quality service featuring personalized and prompt customer support, an extensive network featuring the best specialists in the industry, and several additional products that you can benefit from at all life stages.
When it comes to dental insurance, Aetna offers Aetna Dental Access plan, which is a basic dental plan package that costs as low as $104.95 per year. Aside from that, Aetna offers the more comprehensive option called Vital Savings by Aetna. This plan adds various benefits such as vision coverage, pharmaceutical drug coverage, and so on to the basic dental plan offered by Aetna. Finally, the company provides special plans designed for those who are over 50 years of age. The company offers one of the best dental health insurance plans in the business.
2. Cigna
It won't take you long to come across Cigna, another popular and highly recognized company that offers both health insurance and dental insurance. Other offers by Cigna include vision coverage, accident coverage, life insurance, disability insurance, and pharmaceutical coverage. Plans are offered to both individuals and families, and there are plans also especially designed for international consumers or expats.
Cigna is also an active investment firm with a lot of subsidiaries and with a strong financial base, so you can be sure your investments are in good hands. Health plan options from Cigna include a PPO plan, an HMO plan, an indemnity plan, a Health Savings Account, a Health Reimbursement Account, and a Flexible Spending Account. As for dental plans, Cigna offers a DHMO plan, an EPO plan, and a PPO plan.
3. Humana
Humana also offers dental health insurance plans for one and all. Offers include individual plans, group plans, and special Medicare plans for seniors with special needs for both health and dental care.
The individual health insurance offers of Humana are under its HumanaOne arm, which offers coverage that can be customized to fit specific needs, while its group health plans offer choices of health insurance policies, group Medicare coverage, and Healthcare Spending Accounts.
Aside from health insurance, Humana also offers dental insurance plans. You can choose from Humana's PPO, Traditional Preferred, Preventive Plus, Advantage Plus, and prepaid DHMO under the HumanaDental brand.
Those seeking dental health insurance plans can avail of both the medical and dental coverage offered by Humana.
Advantages of Buying Dental Health Insurance Plans Together
There are many other benefits of buying dental health insurance plans together. If you buy from the same company, you can get discounted rates for the multiple business you offer them. This also saves you a lot of time and effort in looking for health and dental plans since you only have to look for and transact with a single company.
This is why you should consider getting dental health insurance plans from companies that offer both medical and dental coverage.