Blue Cross dental insurance from Anthem Blue Cross is the dental insurance offered by the popular and reliable life and health insurance provider. The company is known for its many insurance plans that provide good coverage coupled with an excellent customer service system. Because of this, policyholders of dental insurance plans from Blue Cross enjoy a lot of discounts plus prompt processing of claims.
But one of the reasons why a lot of people go for Blue Cross is that the company simply offers exactly what they need. Is this possible, you ask. In Blue Cross's case, it becomes possible with the multiple offers coming from the company. Offering several dental plans is the main strategy used by the company; they respond to the varying needs of different people in order to get more customers. Blue Cross's network has only 20,000 dentists, but despite this relatively small number, the company enjoys a wealthy collection of customers, most of which enjoy benefits that are as good as customized for their needs.
Blue Cross dental insurance plans are available for all residents of California. The plan holders can also enrol their families into the plan. Family members include spouse (who should be a legal spouse), unmarried children (must be under 19 years of age), dependent children under 23 years of age, or any child, regardless of age, who cannot support himself/herself.
Your Blue Cross Dental Insurance Options
Flexible dental care
Assured dental care
Affordable dental care
1. Flexible dental care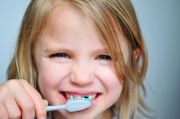 Blue Cross's most popular offers are its PPO dental plans. A lot of consumers go for this type of plan because they already have a dentist they trust and wants to get discounts without changing dentists.  There are two kinds of discounts: bigger ones when you go to a dentist within the network, and smaller ones when you go to a dentist of your choice that doesn't belong to the network.
Blue Cross also goes beyond that and offers more than just one PPO dental plan. The Dental Blue 100 is the most basic plan; not to mention that it is also the most affordable, with low premiums and deductibles. The included coverage only applies for the basic dental procedures. You can avail of the benefits immediately after your enrolment is approved.
If the coverage is not enough, you can choose from bigger coverage: the Dental Blue 200 and the Dental Blue 300. Both already come with deductibles; in exchange, you get bigger coverage that can even be extended to include at least three members of your family. In Dental Blue 200, there is a higher maximum for benefits. You can also avail of discounted rates for major dental procedures, although some comes with waiting periods.
The Dental Blue 300 is more flexible and is under a larger PPO dental network. This plan also offers 100% discounts on some dental procedures.
2. Assured dental care
Blue Cross also offers three different HMO plans: the Dental Select HMO, Dental Premier Select HMO, and Dental Saver Select HMO. The Dental Select HMO covers 100% of almost all dental procedures ranging from diagnostic care, preventive care, to restorative care.
If you specifically need focused periodontal procedures, however, it would be better to get the Blue Cross Dental Premier Select HMO, which offers 100% coverage for scaling and root planning as well as for extraction of tooth in relation to periodontics. If you want something more affordable and can do away with some of the coverage, you can select the Dental Saver Select HMO, which covers 100% of only diagnostic and preventive dental care.
Getting HMO plans means you can go to in-network dentists and cannot be turned away. You can also choose a primary care provider from within the HMO network.
3. Affordable dental care
Blue Cross dental insurance also offers a discount dental plan, the SmileNet Dental. This is different from the PPO and HMO plans. This is not considered an insurance plan, but a discount plan. It focuses on making dental care possible at the lowest possible cost.
This plan option is very simple. You apply for the program, pay yearly dues as low as $80, and get immediate benefits. You can also apply for the family program, which costs only $120 for the entire family per year. This, however, means you can only go to dentists within the SmileNet Dental network. Savings, when you get this type of plan, can reach up to 50%, even if you only pay $80 for the entire year. You can start computing just how much you can save in the long run.
Special Blue Cross Dental Insurance for Seniors
Blue Cross also recognizes the special needs of seniors and the many hindrances to their receiving proper dental care. Due to this, the company offers Blue Cross dental insurance especially designed for senior citizens. Seniors can choose from two options as well: a Senior Dental PPO plan and a Senior Dental HMO plan. Both plans work like ordinary PPO and HMO plans, but they are made more affordable and hassle-free so it would be easier for seniors to avail of the plans and their benefits.