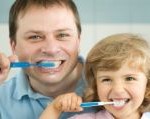 Metropolitan Dental is a leading and prestigious dental care provider group known for its high level dental care. With high level, we mean that Metropolitan takes dental care very seriously. The company has been in the business for 26 years and now continues to use unique methods in encouraging people to indulge not just in dental hygiene but in complete dental wellness.
It makes this possible by forging relationships with patients to ensure long-term dental care. These relationships also help the Metropolitan dentists determine the exact needs of their patients. Treatments are not just done on a single-visit basis. All patients are given long-term and continuous care that begins with a comprehensive dental examination and a treatment planning session so that each procedure done is done as part of an overall dental goal.
What Metropolitan offers is pretty unique, so for you to have an idea of what this dental care provider has to offer, here are some details of the overall unique package you get by becoming a member patient of Metropolitan Dental.
The Overall Package from Metropolitan Dental
Award-winning Dentists
Convenient Locations
Manageable Payment Options
1. Award-winning Dentists
One of the biggest prides of Metropolitan Dental is its group of dentists. The place is run by committed dental care doctors who have given their life to the patients of Metropolitan. Due to their continuous commitment, treatment plans go continuously under the care of a single group of dentists. This way, there is not just continuity, but also consistency.
These dentists are all skilled in the various spectrums of dental care, be it general dentistry, cosmetic dentistry, orthodontics, periodontal services, restorative dentistry, and so on. They also offer Invisalign invisible braces to meet the needs of even the most meticulous patients. Metropolitan also has dentists available for emergency dental needs.
The roster of dental care doctors that make up the Metropolitan team are all highly recognized and credentialed doctors that has even been named as the top dentists in Denver by 5280 Magazine.
2. Convenient Locations
Metropolitan Dental now has two locations, both of which are manned by committed dental professionals and designed so as to make patients comfortable. Metropolitan has done away with the strict dental clinic environment. Instead, both locations have an indulgent ambience that makes dental care feel favorable and soothing for patients. A large number of Metropolitan patients find this to be an important differentiating factor for the company.
The first location is in Downtown Denver. A map is available at the website, and so are telephone numbers and an e-mail address. More recently, Metropolitan Dental has added a Parkridge location to its resume. The Parkridge location is in Lone Tree.
Both locations are open from Monday to Friday but are closed on weekends. Time schedules differ for each day, so if you need more information, you can check out the website.
3. Manageable Payment Options
Metropolitan Dental also recognizes the fact that dental patients are not unwilling to seek dental care, but that most are simply unable to do so due to lack of funding. Recognizing this, Metropolitan offers several payment options so patients can handle the financing part of dental care easily. Metropolitan honors payments made through cash, check, Visa, MasterCard, Discover, American Express, and Wells Fargo Loan. Aside from that, the company easily works with various insurance policies to give patients access to reduced fees.
Metropolitan Dental Cares for Its Patients
The main pull that Metropolitan Dental has is that it has made dental care more than just a healthcare procedure. It has made dental care a part of their patients' lifestyles. It has become like going to the spa. By doing so, Metropolitan is encouraging long term and constant dental care. It also seeks to provide patient education, knowing that the first step to better teeth is knowledge.
If you are interested to become a patient at Metropolitan Dental, a new patient form is available on its website.