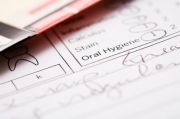 Dental school requirements have to be completed carefully and accurately by anyone who aspires to become a dentist. Special dental schools offer focused education and training for prospective dentists. Without dental schools, there would not be good dentists and the state of dental care in the country will most likely be at a disastrous state.
These dental schools have a very important responsibility, and they do not take these responsibilities lightly. Dental schools can be very strict when it comes to their requirements. Their high standards are well-founded, though. Considering the importance of dental schools and the dentists they produce, it is their responsibility to ensure the quality of dentists and dental care skills. To do this, they set stringent guidelines on choosing the best dental school applicants around.
Dental School Requirements – Preparing Your Way to the Dental Clinic
Academic Requirements
Degrees in Dentistry
Additional Requirements According to Dental School Type
1. Academic Requirements
In theory, most of the dental schools in the country require two years of college education as the most basic requirement for entering dental school. But in practice, those who have completed a four-year college education course have higher chances of getting accepted into the dental schools.
Most schools also have similar pre-dental school requirements when in comes to general courses. They usually require a year's worth of education in each of the following subjects: biology, chemistry, physics, and English. Of these four subjects, biology is most important. Biological sciences subjects are pre-requisites for dental programs. However, you do need satisfactory education in the three other subjects since well-rounded applicants tend to get on the good side of the dental schools.
Each individual dental school also has the right to add extra requirements, so be sure to still inquire directly from a school about its full list of requirements.
2. Degrees in Dentistry
Dental schools in the United States grant dentists with two types of degrees: the Doctor of Dental Surgery or D.D.S. degree and the Doctor of Dental Medication or D.D.M. degree. There is no hierarchy between the two degrees, and they have equal education and professional qualifications.
These degrees are only awarded to dental school students who have completed four academic years of dental study. Usually, the dental school curriculum is divided into two parts: the first two years are dedicated for the basic branches of science, while the last two years are spent on clinical studies, diagnostics, and surgery training.
3. Additional Requirements According to Dental School Type
Some dental schools may also have unique dental school requirements. There are many types of dental schools, and the specific type of your chosen institution may also affect its full list of requirements. One classic example of this concept is the case of dental schools supported by the state. Usually, these schools only accept dental students who have their residencies at that state. If you don't live in that space, you take the backseat while the state residents are prioritized.
Not all dental schools require state residency, though. Private dental schools do not have this requirement.
Some states may not be equipped with a dental school. In some situations where this is true, the state itself may enter into a contract with a state-supported school in another state so that the said dental school can also give priority for dental school applicants from the former state.
4. The DAT – Dental Admission Test
Each new dentist who have completed dental school education will be required to take the DAT or Dental Admission Test. This test should be taken in the dental school student's last year in dental school. Those who wish to take the test should sign up at the Dental Admission Testing Program.
The Dental Admission Test includes sections on biology, chemistry, reading comprehension, and reasoning. For students to be awarded entry into the professional dental world, they must reach an average DAT score of around 18 or 19.
Volunteering – Part of Dental School Training
Many dental schools also either require or recommend that their students join a volunteer program so they can be exposed to an actual dental practice. This is an integral part of a prospective dentist's training as it will be their first chance to familiarize themselves with the work environment they expect to join in the near future. For some, volunteering is part of dental school requirements, and for some, an optional addition. Nevertheless, one cannot deny the impact and importance of actual hands-on experience.