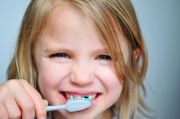 Dental school rankings can guide you as you try to decide which school to trust with your education and training in becoming one of the most important pillars of health care. The dentist profession is a highly respected one, and it promises a fruitful career and lots of motivation. Being a dentist means you don't have to be an employee and you can start your own practice. It gives you freedom in your career choices and in handling your time.
The dental profession also has great potential for growth. Dentists can seek various specializations and become experts in the different branches of dental care. As they seek more specializations, their regard as dentists will also improve. As long as you run your practice well, you can find time to pursue further studies and training. As you can see, opportunities abound for dentists. And all these opportunities will be within reach once you decide to enter dental school.
One of the biggest challenges, however, is finding the best dental school to attend.
The Top Three in Common Rankings
How Dental Schools Are Ranked
Harvard University, School of Dental Medicine
University of Pennsylvania, School of Dental Medicine
University of Michigan, School of Dentistry
1. How Dental Schools Are Ranked
Dental school rankings do more than just tell you which are the best schools. These rankings can say a lot about the different dental schools in the country since they are compiled using a very strict criteria. This means that dental schools with high rankings are the best for many reasons, including their dental academic program, their research capabilities, faculty to student ratio, tuition fees, their facilities, student lifestyle, and so on.
But which rankings should you trust? Currently, your best source would be the U.S. News and World Report, which publishes an annual list of the best programs both in the medical and dental academic fields.
2. Harvard University, School of Dental Medicine
The School of Dental Medicine in Harvard University are often found at any of the first three top spots in dental school rankings. This is the first dental school in North America that's university-based and university-affiliated. It played a role in making dental medicine a highly recognized sub-specialty.
Also, Harvard in itself is a very prestigious academic institution, topping university rankings left and right. Harvard not only has a strong dental program; it also has a solid research base. The only problem about it is that it also ranks as one of the top ten most expensive dental schools.
3. University of Pennsylvania, School of Dental Medicine
The University of Pennsylvania is a high-ranking university with an even higher-ranking dental program. Often fondly called the UPenn dental, the said dental program is most well-known due to its impressive curriculum, which maintains a highly beneficial balance between interdisciplinary learning and specialization. The university also puts emphasis on growth. In fact, in 2002, UPenn added a clinical facility to their growing list of facilities.
One problem with this university is that classes are unusually larger than normal and the classrooms aren't state of the art. You do get good quality education, which is more than what you expect.
4. University of Michigan, School of Dentistry
University of Michigan has its own solid roots in history as it is hailed as the first ever dental school to be associated with a university. Along with Harvard, the University of Michigan's School of Dentistry was part of the initial move that led to the success and prestige attached to the dental profession.
It has many advantages over universities with equally high quality dental academic program including its relatively lower tuition fees.
Choosing the Right Dental School
Take note, however, that these rankings are subjective and does not take a lot of other factors into consideration. Some schools may not be as popular and prestigious as others, but they have really good programs in certain specializations. Some schools may not be the best in all other factors, but they have a really advanced research program which can help you get innovative and future-oriented training. Some schools also offer post-graduate residencies, which means you get a residency straight out of school, a favorable opportunity for a new dentist who are open to new opportunities.
So in choosing dental schools, check out the dental school rankings but make a choice based on your individual needs and goals.