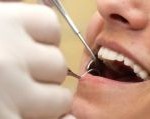 Dental plans is now a commonly used term as it is linked to affordable dental care. But there is still some confusion as to the true meaning of this term. The dental plans that are raking in all the attention these days are not the usual dental insurance plans that you probably know of. There is now a discrepancy between the terms "dental insurance" and "dental plans." This discrepancy came up upon the introduction of low-cost budget-focused dental coverage plans, which provide discounted dental care but without all the fuss and confusing details of the traditional dental insurance plan.
These dental programs are easier to understand and are able to offer more direct benefits. The plans work like membership plans. You join the plan so you can get the benefits being a member offers. And the benefits, in this case, are huge discounts on almost all dental procedures, from the basic preventive procedures to the major specialist dental procedures.
Let's try to read between the lines and understand more about the benefits that you will really get from these new dental programs.
What You Really Get from Dental Plans
Guaranteed savings and a difference that you can feel
Individual and family plans with high levels of coverage
Trusted dentists
1. Guaranteed savings and a difference that you can feel
More people find this innovative dental coverage product more beneficial because their savings are guaranteed. They get discounts outright, so the benefit is actually something that they really feel. They do not get coverage that is exactly proportionate to what they pay for. Instead, they pay a very minimal membership fee, and they get up to 60% discounts on most dental procedures in exchange. Each time they get dental work done, they save money when it's time to pay. They don't need to pay deductibles before the coverage will even begin. With these new dental plans, the minute you step into the dentist's office, you are already entitled to the discounted rates.
2. Individual and family plans with high levels of coverage
So how exactly is the 60% discount provided to you? This is where the real nature of dental plans will be discussed. These plans are like special programs or membership groups that you join where all members get the same package of benefits. Special membership options are given to individuals and to families who want to avail of the dental care discounts offered.
The package of benefits is the same for individuals and families; the family package simply covers more than just one person, but the list of discounts for the treatments are exactly the same. One surprising thing, however, is the rather small difference between the price charged for individual plans and family plans. By charging a very small amount for family plans, these new dental programs motivate folks to get dental care as a family, in an attempt to lower the number of people in the country who do not get dental care.
3. Trusted dentists
Aside from discounted dental procedures and coverage for both individuals and families, dental programs also provide you with easy access to the best dentists in town. And these dentists have already been briefed to provide you with the huge discounts that the dental plan promised you. It is important for the dental program you choose to have an extensive network of dentists, with dentists sporting the best credentials. This is because these are the only dentists you can go to for dental care if you want to avail of the benefits of dental plans.
Dental Plans – Dental Care Insurance Made Convenient and Fuss-Free
So how did these new and evolved dental coverage products manage to topple the reigning traditional dental insurance plans? Well, it's easy. The dental plans simply scrapped off the confusing parts of dental insurance, such as the deductibles, all the paperwork, the long application process, the waiting periods, the annual maximum limit on benefits, and the soaring premium rates.
Dental plans are available online. You can ask for quotes directly over the Internet and buy from there too. Application is less strict; there are no health restrictions and no age limits for the dependents you want to enroll in your family plan. Best of all, you can start enjoying the benefits of dental plans the day after your membership application is approved – hassle-free and convenient in every possible way.