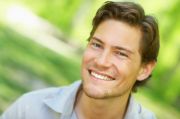 Dental insurance types do make choosing more difficult, but they play an important role. Since there are many different types of dental insurance, you can find one that satisfies your needs and fits right into what you can afford.
Before you can find the right type of dental insurance for you, however, you'd need to find out what the different dental insurance types offer specifically. When you do a search for dental insurance, you will see that there are four common types of dental plans offered in the market. These types differ based on modes of payment, covered procedures, dentist options, and so on.
A quick look at these different types of dental insurance will help you determine which one meets your unique requirements.
What To Know About Top Choice Dental Insurances
Preferred Provider Dental Plans (PPO)
Health Maintenance Dental Plans (HMO)
Dental indemnity plans
Discount plans
1. Preferred Provider Dental Plans (PPO)
No doubt you'll come across quite a lot of PPO plans. PPO plans, which stand for Preferred Provider Organization plans, are dental insurance plans that give discounts to plan holders for all dental procedures they seek. Benefits from PPO plans come in two levels. To get the maximum benefits, you have to choose from a network of dentists who have special agreements with the insurance provider. But even if you don't go to a participating dentist, you still get great discounts.
Dentists in the network get a lot of business from their arrangement with the insurance company, so they are inclined to agree to reduced fees as full payments for the services they provide to PPO plan holders. For consumers, PPO plans offer flexibility, very low deductibles, and usually no waiting periods.
2. Health Maintenance Dental Plans (HMO)
The second type is HMO plans or Health Maintenance Organization plans. The keyword here is "maintenance." That's what these plans focus on. They don't focus on dentist preferences. These plans go back to basics and simply aim to offer dental health maintenance for those who need it but are not picky about their dentists. This is also a good low-cost option since it costs less than a PPO plan.
Members of HMO plans are required to choose one primary dentist from within the HMO network, and that dentist will be responsible for all the dental care needs of the member. If the member needs specialty care, the primary dentist will refer him to a specialist within the HMO network.
3. Dental indemnity plans
Dental indemnity plans are also widely offered by dental insurance companies. Dental indemnity plans also offer you the freedom to go to any dentist of your own choosing. You can go to any specialist when necessary without having to get referrals. Most dental indemnity plans come with deductibles. Once everything's settled, all the usual and customary dental costs will be shouldered by the plan.
However, you would have to pay for the procedures first then ask for reimbursements from your insurance provider. You can usually reimburse up to 80% of the procedures.
4. Discount plans
Discount plans make up the newest trends in the dental insurance field. Discount dental plans require membership fees, which are charged annually, instead of insurance premiums. By paying the membership fees, you will be given a membership card. If you present this card every time you seek dental care, you will be entitled to some discounts.
Apparently, this is as simple as dental insurance types can get, and the name "discount plans" is enough indication of the great savings you'll get with these plans.
Factors to Consider in Comparing Dental Insurance Types
Comparing the wealth of options when it comes to dental insurance types begins by collecting much-needed information on the different dental insurance plans being offered in the market. The best source for such information nowadays is the Internet because you can get information about the various options from just one site. This will certainly make the process easier compared to having to visit all the dental insurance agencies in your area one by one.
After collecting information, it's time to place the options side by side and pick out the best in terms of coverage, price, convenience, and additional benefits.
Coverage means which procedures are covered and how big is the coverage? If you need braces or want to focus on cosmetic dentistry, make sure these procedures are covered by the dental insurance you choose.
Price means what you would have to pay for the plan, either in premiums or in membership fees.
Convenience means what you need to avail of the plan. Is a lot of paperwork involved? Is the process long or does it just take online enrolment? Do the plans offer large dentist networks to choose from and near your location?
Finally, are there additional benefits such as free preventive procedures and extra coverage for vision care and prescription drugs?
Those are the most important factors to consider in comparing dental insurance types.