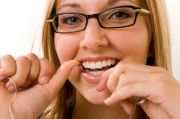 A dental hygienist school is responsible for making major contributions in the country's overall dental health state by producing well-trained dental hygienists. Dental hygienists play an important role in ensuring that patients' teeth are clean and well taken care of.
Becoming a dental hygienist is a good option if you want to join the dental field because the job is far simpler than that of the dentist but being a hygienist also puts you at an important place in the field, with highly important duties and a chance at a fast-growing career.
Training In A Dental Hygienist School
What Dental Hygienists Are Trained to Do
What Kind of Training is Necessary?
Nature of Dental Hygienist Training
Requirements to Practice
1. What Dental Hygienists Are Trained to Do
Dental hygienists are in charge of tasks to ensure this. Some of these include removing soft and hard deposits left on the teeth, conducting preventive dental treatments such as applying fluorides and sealants, conducting x-rays and other diagnostic procedures, periodontal therapy, and cleaning and polishing teeth to remove stains, plaque, and tartar. Last of all, it is their responsibility to educate patients on how to properly care for their teeth on their own.
The extent of tasks assigned to hygienists differ according to what state they are in. Some states allow hygienists to aso perform anesthetics duties, administer temporary fillings, make periodontal dressings, remove sutures, and so on.
2. What Kind of Training Is Necessary?
Anyone interested of becoming a dental hygienist must have a high school diploma. High school students who, early on, are eyeing the dental hygienist post should pay special attention to certain subjects that will come in handy for them. These subjects include chemistry, mathematics, and biology.
Dental hygienists are required to train in specialist schools. Not all dental schools offer dental hygienist courses. You have to go to a specialized dental hygienist school and get a degree from there. These dental hygienist schools have different requirements in terms of admission. Some of the schools require that a prospective dental hygienist student must have at least one year of college education, while some already find the test scores of a college entrance examination sufficient.
When choosing which dental school to go to, make sure you choose a dental hygienist program that is accredited by the Commission on Dental Accreditation. As per 2008 records, there were already more than 300 accredited programs that provide training for those who are interested in pursuing a career as a dental hygienist. These programs include associate degrees, certificate programs, bachelor's degrees, and master's degrees.
3. Nature of Dental Hygienist Training
All dental hygienist training programs include classroom, laboratory, and clinical training. The training will include subjects spanning across many sciences, including anatomy, chemistry, microbiology, physiology, nutrition, pharmacology, and social and behavioral sciences. More specific training include radiography for the use of x-ray equipments and interpretation of results, periodontology for gum diseases, histology for the study of tissue structure, pathology, specific training in the use of dental materials, and the clinical aspect of dental hygiene.
4. Requirements to Practice
To be able to practice, the minimum requirement is an associate degree or a certificate, both specifically in dental hygiene. If you wish to teach in a dental hygienist school or join a clinical practice or research team in the same field, you need to have either a bachelor's degree or a master's degree in dental hygiene.
Then, after graduating from a dental hygienist school, you cannot go straight to a dental hygienist job yet. You still need to get a state license to practice as a dental hygienist. To do so, you will need to undergo a written as well as a practical clinical exam administered by the American Dental Association and state and regional testing agencies, respectively.
Dental Hygienist – A Fast-Growing Career
The careers of dental hygienists these days are soaring. The overall state of dental health of many people leaves a lot to be desired. While dentists continuously charge rising prices, a good percentage of people need just basic preventive and maintenace care, which a dental hygienist can already provide. Since they do not fall in the same rank as dentists, it is not as expensive to see a hygienist as it is to see a dentist.
From dental hygienist school, a dental hygienist can get a job at a private dental clinic, at hospitals, or at dental practices. They can also get a job at private companies as the company hygienist. Most hygienists also enjoy the perks of a flexible work schedule since most hygienist jobs are part-time, requiring attendance of just around 2-3 days per week. This further expands opportunities for the dental hygienists, who can even juggle jobs in two dental practices.