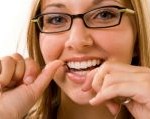 Dental hygienist salaries are pretty rewarding, so a lot of people nowadays are also considering the dental hygienist job. The hygienist position allows you to work in the well-recognized and highly prestigious field of dental care without being faced with all the complicated dental problems and procedures that dentists have to master. Dental hygienists are also like dentists; they are allowed to do some dental procedures. However, their work is easier because they are focused on preventive maintenance and regular teeth hygiene. The procedures they are allowed to do are routine preventive procedures such as cleanings, applying sealants and fluoride, and so on.
But since the dental field is highly prestigious, any career in the said field pays quite well. Most hygienists these days earn well from their hygienist stint. If you are also considering this option or are already on the search for an open dental hygienist position, you should first research on how dental hygienist salaries are computed.
Factors that Affect Dental Hygienist Salaries
Location
Education and training
Experience
Size of clinic or organization
Your schedule
1. Location
How much you earn as a dental hygienist will be affected by where you work. Different states and different cities have different salary rates for the dental hygienist job position. If you are a hygienist and you are looking for the best work opportunities possible, reports say that the most financially rewarding hygienist positions are those found in California, Washington, and Alaska, with the highest rates particularly found in Alaska.
You'll be surprised to know that dental hygienists based in Alaska earn up to a maximum of $90,000 per year. This is definitely quite the rate. Washington and California follow closely behind, offering their dental hygienists the promising rate of $80,000 a year. You can also earn pretty well as a hygienist if you work in Nevada, where hygienists get around $77,000 each year.
2. Education and training
To become a dental hygienist, you have to undergo formal education and training that can last for around two years. The level of education and training you completed will affect how much you earn when you start working. Make sure to seek training from a recognized, ADA-accredited school or training center so you will get higher dental hygienist salaries when you go out to the real world.
3. Experience
Newly graduated dental hygienists earn differently from hygienists who have been working in the dental field for years. Experience definitely counts. Being a hygienist is both theoretical and practical. It is theoretical because you'd have to explain and make patients understand about how to properly care for their teeth and mouth. It is practical because you are required to conduct various dental care procedures. Only experience, however, can help you master both aspects of being a hygienist. The more experience you have, the higher your possible earnings will be.
4. Size of clinic or organization
Aside from that, the size of the clinic or organization that you work in also determines your average dental hygienist salaries rate. Dental hygienists are needed in clinics, hospitals, large dental practices, independent dental practices, private organizations, schools, and so on. If you work in a larger organization, you may have the chance to get a higher rate unless you share the responsibilities with several other hygienists. If you work in a smaller organization, you may get lower overall rates, but if you have a lot of tasks and responsibilities as the only hygienist in the company, then you may be able to ask for a higher figure.
5. Your schedule
Since dental hygienist salaries are computed by the hour, your schedule will determine exactly how much you will earn. Some dental hygienists do not work full-time; instead, they work part-time and keep other jobs on the side. Some hygienist positions require the hygienist to work only a couple of days a week. How much you work will afect how much you earn on the whole.
Current Average Dental Hygienist Salaries – Ballpark Figures of How Much Hygienists Earn
Right now, despite the mentioned dental hygienist salaries in California, Washington, Alaska, and Nevada, the current average ballpark figure of how much dental hygienists earn is around $65,000 per year for highly experienced hygienists and $40,000 for those with less than two years of experience. The highest hourly rate is $43 and the lowest rate is $20. These are only estimates of the average dental hygienist salaries offered these days.