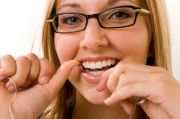 Dental hygienist courses are designed to provide aspiring dental hygienists the academic background and practical training they require so they can properly complete tasks assigned to hygienists in the dental practice. There are a lot of these specialized courses all over the country, both offline and online. The dental hygienist job prospects are also growing, so these programs are also expanding.
Here's a brief guide on what dental hygienist training is generally like and what it would entail, as well as some guidelines on how to properly choose the right dental hygienist school to attend.
What Dental Hygienist Training Requires
Practical Training
Academic Training
Dental Hygienist Degrees
1. Practical Training
Practical training for dental hygienists touches on the specific responsibilities that hygienists will most likely face in the workplace. This includes conducting tests for tooth and gum problems, documenting patient conditions and subsequent treatments, and conducting certain treatments whose objective is to keep the teeth clean. These treatments include removing plaque from teeth, applying sealants to cracks in order to prevent cavities, placing fillings, polishing restored teeth, and performing preventive treatment such as root planing and dental scaling procedures.
Dental hygienists also receive training for administering anesthesia to patients and how to use the radiology equipment to take dental x-rays and to develop film. Dental hygienists may sometimes serve as assistants to the dentist depending on the organizational structure and the size of the dental practice you work in.
2. Academic Training
In terms of academic training, dental hygiene students also have to meet a certain curriculum. The most common dental hygienist courses you will face in class include anatomy, physiology, pharmacology, chemistry, pathology, microbiology, histology, periodontology, clinical dental hygiene, nutrition, preventive oral health, social sciences, and behavioral sciences among many others.
3. Dental Hygienist Degrees
The rise of web-based education also brought with it an onslaught of dental hygienist online programs, although obviously this means you will not get access to actual clinical training. Actual experience in working in the clinic, even during training, is one of the important requirements before one can become a dental hygienist since this job is purely an active performing one.
In order for you to get a license as a dental hygienist, which is strictly required by all states, you need to graduate from dental hygienists courses that are accredited by the ADA. After that, you need to submit to a written national exam and a separate exam on the dental hygiene field, focusing on the legal issues.
If you are applying to a dental hygienist program for an associate's degree, you need to have a high school diploma or any equivalent, plus results of a college entrance examination.
Choosing Dental Hygienist Courses
As a dental hygienist, your performance quality may be largely affected by the level and kind of training you receive. It is necessary to choose your dental hygienist school as carefully as possible.
First, make sure the program is accredited by the ADA. Otherwise, your training will not count in some states. Next, determine the focus of the program. Does it emphasize on the factors that can help you pass licensure requirements and get a job, or does it focus more on clinical skills that are not evaluated in licensing? Does it emphasize factors important to dental hygienists in a place where the student plans to live and work in the future? You may check the success rates of dental hygiene programs by looking at the national and state passing rates of its past dental hygiene students. Also, check admission requirements to see which schools require the credentials you already carry.
Another important factor that may have an effect on the quality of clinical training you receive is the size of the classes. Some classes are just large enough to make clinical training very limited. It is best to go with classes of smaller sizes so that you get adequate attention from the instructor during clinical practices.
The other factors mostly have to do with costs and logistics. Is the dental hygiene program located near your home or in an area you wouldn't mind living in? Is the program affordable based on your budget? Does the program grant student loans or scholarships?
And lastly, before you start taking any dental hygienist courses, check whether the school provides any assistance in placing you in a job after graduating. This way, you won't have difficulty finding the right dental hygienist job.