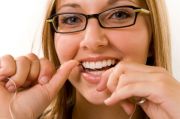 Avia dental plans offer some of the most popular discount dental plans you will find in the business. Avia's offers, however, are not insurance plans; they are dental plans. Though the end benefit, which is affordable dental care, is the same, the dental plans offered by Avia differ from dental insurance in many ways. These discount dental plans are deemed to be more reasonable investments for the caring of teeth. While dental insurance offers half prices, discount dental plans offer savings of up to 80% of your dental procedures. What's more is that you even get rid of the difficult things about dental insurance such as deductibles and premiums.
Avia dental plans are easy to trust; after all, a quick peek into the background of Avia and you will see that the company is to be trusted. After thirteen years in the business, Avia has become attuned to the changing needs of consumers and to the rising costs of dental care. As such, its experience has gained it a stable footing in the business, and is now one of the most reputable and trustworthy providers of discount dental plans.
Questions You Might Ask about Avia Dental Plans
What does Avia offer to individuals?
Avia Group Plans
Avia Senior Dental Insurance
1. What does Avia offer?
Avia's offer is not solitary; Avia brings many offers to consumers searching for dental insurance that's within their financial boundaries. Avia's basic offers for individuals are individual dental plans that cost only $8 per month. The offer is pretty much unique due to its surprisingly low cost. The individual plan can be availed of by anyone interested, but it is only suitable to those whose needs are pretty basic. If you have major dental problems, you might still get ripped off even when under this plan.
Avia's discount dental plans are also sometimes used as supplemental plans to support existing but inadequate dental coverage.
What's most convincing about this offer is that Avia requires no waiting periods whatsoever so you can receive dental care when you most need it.
2. Does Avia offer group plans?
Definitely. Avia has a large customer base, most of which belong in its group plans. These group plans allow families and organizations to avail of dental coverage for all members at reduced prices for each member. Avia offers special discounts for group memberships because of the large business this brings in. However, the special group rates can only be availed upon simultaneous sign-up.
A lot of employers choose to provide dental plans as benefits or incentives for their employees. Avia services a lot of such employers. Companies find working with Avia a breeze since Avia's transactions do not require much paperwork and other requirements. Thus, Avia's services are being enjoyed in a lot of groups, ranging from companies, labor unions, associations, profit and non-profit organizations, and families.
Those interested in group plans can avail of the basic Avia dental plans for groups, and this can be bought at just around $4, which is an even more surprising cost given the soaring dental care prices these days.
3. Does Avia have special offers for seniors?
The answer is to be expected: a big YES. Avia dental plans for seniors are also offered in line with Avia's objective to provide targeted and especially helpful dental plans customized to whatever needs consumers may have.
And consumers over the age of 62 years old definitely have special needs. You can expect seniors to have problems with their teeth. After all, teeth do suffer from the wear and tear of the years, and they age as a person ages. A lot of seniors rely on dentures already. Unfortunately, such kind of dental care has become very expensive, and seniors are no longer in the position to earn for themselves.
Thus, citizens over 62 years old are eligible for the special senior dental plans from Avia. These Avia dental plans are offered to seniors at a very low price of $7. These are already customized to fit the special needs of older teeth.
What More Can You Get from Avia Dental Insurance Plans?
The story definitely does not end there. Avia dental plans take health and well-being to the next step. Although focused on dental health, Avia has also found partners in the vision and pharmaceutical fields so that Avia dental plan holders can also enjoy additional benefits in these areas.
Avia dental plans can also help you avail of 60% discounts on vision care and 20% discounts on all prescription drug purchases. This is just stronger proof that Avia has really made a commitment in the health industry.