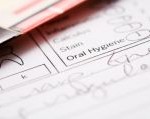 Aetna dental providers enjoy very warm reception in the individual dental insurance market thanks to the long and successful history that Aetna boasts of in the said industry and in the insurance industry in general, from Aetna individual dental insurance to family care. Aside from dental plans, Aetna also offers health insurance, pharmacy insurance, behavioral health insurance, disability insurance, and so on. The company primarily targets employer groups so they can provide affordable dental access to a larger number of people. But they also have offers designed specifically for individuals, college students, part-time workers, government workers, labor groups, and expats, with an objective of meeting the very specific needs of such individuals.
Aetna dental providers offer various dental plan options that can help all these people and groups receive the dental care that they need in an insurance setup that works best for them. Aetna offers different types of dental plans in consideration of varying consumer needs and preferences. These dental plans, however, do have one common objective, and that is to help everyone get affordable dental procedures, from the most basic such as cleanings to the most complex such as dental surgeries.
Here are some of the specific plans offered by Aetna dental providers.
Special Benefits Dental Plans Offered by Aetna Dental Insurance Providers
Aetna Dental Access
Vital Savings by Aetna
1. Aetna Dental Access
Aetna Dental Access is one of the special plans offered by Aetna. It is not part of the roster of dental insurance policies offered by Aetna. This is because this plan is not considered as insurance; it does not have an annual maximum limit, does not require deductibles and premiums, and does away with all the paperwork complexities of common insurance products.
The plan is considered as a discount dental plan because instead of offering coverage, it offers discounts. It does not pay for your dental procedures. Instead, it offers you discounts on your dental procedures by contracting a special agreement with various dentists; dentists are carefully chosen by Aetna using a strict credentialing process. The thing with this plan is that you can only go to a dentist who participates in the program; there are around 66,000 dentists that members can choose from in the Aetna Dental Access program.
A member only has to pay annual membership fees to maintain membership in the program and access to the discounts offered. Membership fees for this plan are $104.95 for individuals and $159.95 for families. By paying that amount, you can get discounts ranging from 15% to 50% on all dental procedures you avail of within that year. The plan offers discounts even on orthodontic treatments, pediatric dentistry, endodontics, periodontics, prosthodontics, and oral surgery.
2. Vital Savings by Aetna
Aetna dental providers also offer Vital Savings by Aetna. This is a special discount program offered by Aetna. The discount program does not just focus on dental care, but also provides benefits for pharmaceutical needs, vision care, long term care, and so on. Interested consumers can avail of the entire plan by paying only $134.95 and $179.95 per year for individuals and families, respectively.
The reason why this program is a bit more expensive than the Aetna Dental Access program is that it is a 10-in-1 package. Aside from the 15% to 50% discounts on dental services, members of the program also get benefits for vision care, hearing care, weight management, and fitness services, as well as discounts on oral health products, pharmaceutical drugs, books, Salon Wish services, and Zagat services.
Traditional Dental Insurance Offered by Aetna Dental Providers ; Aetna Individual Dental Insurance and More

Aside from the special discount programs, Aetna caters to more consumers by also offering traditional types of dental insurance plans, namely DMO, PPO or PDN, and Dental Indemnity.
The DMO or Dental Maintenance Organization plan offered by Aetna is a lower-cost option that offers dental coverage for services availed of from a primary care dentist. Members are required to pay through either a copay setup or a coinsurance setup.
The PPO or PDN plan, on the other hand, is priced a bit higher, but it offers you the freedom to choose a dentist you prefer. There is no need to choose a primary care provider so you can switch dentists without referrals. Members just need to pay coinsurance for your services.
These are the plans and Aetna benefits available in the portfolio offered by Aetna dental providers.