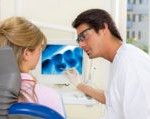 A good dental insurance plan does not necessarily translate to being the cheapest plan in the market. There are several great insurance plans that offer great discounts on dental procedures, but not all of them can be considered as good for you. Choosing the best dental plan is not top priority. Instead, you have to choose the one that's most suitable for you depending on your needs.
There are many players in the dental insurance game, but some names stand out above the rest. If you really want a good dental insurance plan that you can rely on, you have to go through a strict process of comparing dental plans and finding the ones that provide the best combination of benefits that fit your needs better. It is advisable to compare at least 4 plans to get a better idea of what are available in the market.
To get you started, here are some of the biggest names in the industry.
Good Dental Insurance Sources to Consider
Delta dental plan
Aetna dental access
Cigna dental network
1. Delta dental plan
Delta Dental is a major dental insurance provider in the US. The main dental plan offered by Delta Dental is the DeltaCare USA plan. This plan can be customized to fit the needs of individuals, families, and people with special needs such as seniors. Delta Dental's plans, however, are HMO type of plans, which feature set copayments and a prepaid payment system. The plan does not require yearly deductibles and does not have a maximum coverage limit per year, so you can always rely on it. The plan, however, requires you to choose a primary care dentist.
Delta Dental offers other good dental insurance options for people with special needs. There's AARP dental insurance PPO plans designed for AARP members and TRICARE Retiree dental program for retirees of uniformed services. The company also offers dental plans for Costco group members. Delta Dental has created quite a name for itself by offering solutions that really fit the needs of consumers and also by offering affordable group packages.
2. Aetna dental access
Aetna is also a highly recognized name in the health and dental insurance market. In the dental insurance field, Aetna's main offer is the Aetna Dental Access, a special dental plan wherein membership gives you instant access to up to 50% discounts on most dental procedures ranging from routine care all the way to specialty care. Most specialty care procedures such as orthodontics and periodontics are covered up to 25%.
Part of the success of Aetna dental plans is its wide-ranging network of 66,000 dental practices in various locations in the country. All members of Aetna who pays the affordable annual membership fee of $104.95 for individuals and $159.95 for families can go to any of the dental practices within the network and receive their needed procedures at reduced rates.
3. Cigna dental network
If you need one more option to consider, there's Cigna dental network, which also offers good dental insurance plan choices you can consider. Cigna is a quite popular name in the business. It now has various dental plans namely the Cigna dental care HMO, Cigna dental PPO, Cigna dental EPO, Cigna Flex Advantage, Cigna traditional or dental indemnity, and Cigna Plus Savings. The variety of offers is part of the success secrets of Cigna's dental insurance arm.
Its HMO plan is affordable and reliable; it removes the need to pay deductibles and keep within an annual maximum limit. The Cigna PPO plan, on the other hand, gives you access to your preferred dentist and still give you reduced fees. The Cigna EPO combines the benefits of the two previous offers.
The Cigna Flex Advantage, on the other hand, is a special feature added to the plans. This allows members to switch from one type of Cigna dental plan to another each month. This means they can choose a different plan each time they encounter changes in life or status. All these offers just show that Cigna is definitely a good dental insurance name to trust.
How to Identify Good Dental Insurance Plans
Good dental plans are more than just affordable dental plans. These are dental plans that provide coverage that you really need and can really make use of, and provide such at a rate that you can afford. It can be quite confusing to choose a dental plan. Just keep in mind that in finding a good dental insurance plan, comparing different options first is key to making the right decision.