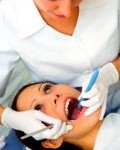 Affordable dental care is no longer an imppssibility these days, as any person who ventures into dental insurance research will be able to easily tell you. There are just too many dental insurance plans that now make dental care more affordable. But the problem is, affordable dental care does not always equate to high-quality dental care. Sometimes, you get dental care with a quality as low as its cost. That's not what you should be after. Yes, you should keep an eye out for affordable dental insurance, but you should also still put priority on the quality of the insurance coverage you get.
Finding a dental care package that's worth having for, however, takes a lot of effort and time. To help you determine what an affordable dental package for you is, you first have to consider your own needs.
Evaluating Your Needs for Affordable Dental Coverage
Setting your budget
Specifying your needs
Setting your standards
1. Setting your budget
Well, before you buy anything else, the first thing you have to do is determine how much you can afford to spend for what you have in mind to buy. The same rule applies to dental insurance. You have to set a specific budget, a certain range that you can afford and would be affordable for you in exchange for dental insurance. The very fact that you are looking for affordable dental insurance is that you want to save money, so don't go beyond your budget.
Also, make sure you cover all bases. Don't just ask about premiums. You also have to calculate deductibles and any hidden costs to come up with the total amount that you will pay for the insurance plan.
2. Specifying your needs
Next, you have to specify your needs. Since you are trying to fit dental care into your budget, you have to filter through the different coverage options then choose only the coverage that you need. Ask yourself which areas of dental care you need the most care for. Start with that; set the amount of coverage you want for each area. Just remember to add some margins for emergencies. This way, you'll come up with a very streamlined package that's really what you need but one that also covers you for unexpected need for dental care.
Also, in getting dental insurance, think widely. If your family members need the same thing, why not get a group or family dental package? This will help you save a lot of money because you can get discounted group rates even without significantly lowering your coverage.
3. Setting your standards
Although dental insurance plans all offer dental coverage, they can differ in many ways as well. One of these "ways" is how flexible they allow you to be with your dental plan. A dental plan should be flexible so you can customize it to your needs. If it's not flexible, you would have to settle for a plan that may not necessarily meet the needs you have specified. Look for an affordable dental package that allows you to mix and match in coverage and also one that gives you the chance to choose your dentist. Sometimes, the flexibility is what differentiates a good quality dental care package from a stiff and very restrictive dental care package.
Some Restrictions that may come with Affordable Dental Care
Speaking of restrictions, since you are looking for affordable dental care, you may expect some downsides as well. One of these downsides is the restrictiveness of some dental packages, especially those that are budget-friendly. For example, some dental care packages may cover dental implants but only if the cause is an accident or injury. But if the reason why the implants are needed is purely aesthetics, the company won't cover the procedure anymore. These restrictions may affect how you can make best use of the coverage that you paid for. So in choosing affordable dental care, make sure you consider your budget, your needs, your flexibility, and what restrictions there will be.