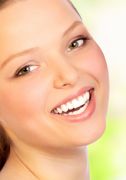 Encore dental insurance is the dental insurance arm of Stonebridge Life Insurance, a relatively new insurance company that has surprisingly gotten very good reviews from its current customer base. Although it has been in the business for just around 5 years, its offers seem to have satisfied the needs and concerns of consumers quite well. It's no wonder, however, since Stonebridge is under AEGON company, which happens to be one of the world's largest insurance companies.
Encore's main insurance policy offered to those with dental needs is the Encore dental program. The program is made up of several dental plans that respond to different needs. These programs are targeted to four types of dental patients. There is a plan specifically designed for families looking for a dental plan, families looking for a supplemental plan to expand their existing coverage, consumers who are self-employed and do not have access to dental benefits, and also to retirees.
These plans are the Standard Dental Plans A and B, the 1-2-3 Dental Insurance, and Supplemental Dental Insurance.
What Encore

Dental Offers
Dental Plans for Families
Dental Plans for Families with Smaller Needs
Dental Plans for Emergency Dental Needs
1. Dental Plans for Families
The primary priority of Encore Dental is the families looking for good quality dental care for each of its members. Encore's best offer for families is the Standard Dental Plan A. This is a PPO type of dental plan, which means you can choose your own dentist and still enjoy great discounts, although Encore maintains a wide dentist network with member dentists who have agreed to give bigger discounts to Encore members. Special child coverage is also offered for anyone under 19.
Under this plan, families can enjoy free diagnostic and preventive services. These include checkups, x-rays, and cleanings. These are covered completely, so patients can walk away from the dentist without having to pay anything. Aside from that, they also get half of the price of basic dental procedures off. This means they can just pay 50% of the real cost of fillings and other restorative procedures. You also get 50% off on dentures, root canals, crowns, and bridges, but these discounts only apply after a 1-year waiting period.
2. Dental Plans for Families with Lighter Needs
For families with lighter dental needs, Encore offers the Standard Dental Plan B. This works almost exactly like the Plan A. It even offers the same coverage for children. The difference is that the coverage is only up to a smaller percentage. For example, instead of getting diagnostic and preventive procedures for free, you get 50% off only. There is also a smaller maximum for the benefits you can receive yearly. Instead of the maximum of $1000, you can only get benefits worth up to $850.
The Standard Dental Plan B becomes an ideal choice for those who are not necessarily in need of major help with dental health. Those who are fairly healthy can settle for this more affordable plan with lighter coverage.
3. Dental Plans for Emergency Dental Needs
Those who need extra convenient dental plans will also benefit greatly from Encore Dental. Encore offers a special dental plan designed to be especially easy and hassle-free. This is the 1-2-3 Insurance Plan. This plan allows you easy access to all dental procedures you may need, regardless of whether they are basic or major. These procedures can be availed of as soon as you become a member of the plan. There are no waiting periods to wait out. This is why it's called 1-2-3 dental insurance.
The 1-2-3 dental plan also offers full coverage for preventive and diagnostic procedures such as in Standard dental plan A. There is, however, another reason behind the name "1-2-3." This is because you can maximize the full benefits of this plan within three years. The coverage you get increases in percentage with each year. To be more specific, say you get 20% off on basic procedures and 15% off on major procedures during the first year. When year 2 rolls along, the coverage will climb to 40% basic and 30% major. And when year 3 comes by, the coverage will be 80% basic and 50% major.
The Best Part of the Encore Dental Deal
As an added bonus, you can even ask for a review period, which allows you to evaluate the Encore dental plan for 30 days. If you are not satisfied for any reason, you can get your money back. This chance to make certain of your choice is not offered by most other dental plan providers in the business. However, if you choose to cancel your plan after the review period, you can only apply for another dental plan from Encore after a year.