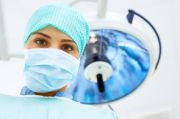 A dentist directory is one of the most helpful tools you can use when you're searching for a dentist. These directories are available from the state or local dental agency, but mostly they are provided online and several have been produced by independent online sites that aim to provide assistance for dental searches.
If you need a dentist in your area and you don't have an idea where to start, you don't have to go out and hunt for one. Chances are you'll end up at the nearest dentist or at a dentist with the biggest sign and receive poor dental care. All you have to do is go online and look for a dentist directory that can give you access to information on various dental care providers in the area.  You can provide basic location information such as a zip code and you'll get a listing of the dentists nearest you. Most online resources also already offer additional information about the dentists so you can also make comparisons.
If you want to get started with your search, check out the following directories.
Finding a Dentist Directory that Can Help
Do a general search
ADA recommendations
Your Dental Plan recommendations
1. Do a general search
The first thing you can do when searching for a dentist is to do a general search for dentists in your area online. An online search is definitely the easiest way though you can visit your local dental department and ask for an official listing of dental practices within the vicinity. But thanks to the up-to-date and high quality information you can find online, you don't have to take that extra effort.
By general search, this just means do an online search for dentists in your specific location. Using the right keywords will automatically lead you to a dentist directory or to several websites offering different directories.
These listings can also help answer any preferences you may have. They often provide information such as addresses, office or clinic hours, and so on that might help you make a decision. Some listings even consider special needs such as dentists who can speak a certain foreign language and so on.
2. ADA recommendations
If you are unsure about the credibility of dentists in your area and are determined to find a dentist you can definitely trust, your best guide are recommendations from the ADA or American Dental Association. The ADA's dentist directory is considered as the most reliable directory of dentists available around because it is an extensive database of dentists who are all members of the ADA. Membership in the ADA already says a lot about a dentist because the ADA oversees the quality of dental care provided by its member dentists. To uphold the high quality of care from its member dentists and to take care of the ADA reputation, the association makes sure each member dentist goes through a strict credentialing and evaluation process.
ADA's directory is especially designed to make finding your dentist easy for you. ADA narrows down searches based on specializations and locations. And once you have your eye on certain choices, the ADA bridges the connection by providing information such as the dentist's full name, address, and so on.
The ADA directory can be accessed through the ADA website.
3. Your dental plan recommendations
These days, a lot of dental patients rely on dental plans to help them with their dental care expenses. Most of these dental plans already narrow down your choice of dentists to a particular group of dentists. The different types of dental plans such as HMO and PPO plans have their members choose from within a particular network to avail of the maximum discounts offered by the plans. So if you are a member of a dental plan or program, the dentist directory you should check out is that of your plan provider.
This is also one of the reasons why in choosing a dental plan, you have to find a plan that offers a large network of dentists so you have many options to choose from.
What to Do After Finding a Dentist from a Dentist Directory
If you have made a few notes on some good options from a dentist directory, list down pertinent information so you can get in touch with the dental care provider or dental clinic for more inquiries. It helps to pay a visit to the dentists and see how comfortable you would feel with your choices. This will also help you discuss treatment plans so you can also evaluate not just the dentists but also the treatment that they advise for your dental needs.