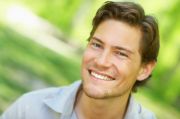 Dental photography is a crucial factor in the dental profession. Although it may sound minor and not all dentists get into it, photography's role in dentistry can go a long way in achieving esthetic perfection by strengthening the visual communication that dentists and dental lab technicians have to rely on.
High quality photographs assist dentists in diagnosis, treatment planning, and overall completion of the cases, and also helps laboratories create more accurate dental materials used in completing treatments. The higher the quality of the photos, the better guide they will be all throughout the treatment.
Top Three Things Every Dentist Should Know About Dental Photography
The Nature of Photography in Dentistry
The Equipments
The Challenges
1. The Nature of Photography in Dentistry
Dental photography is a special branch of photography, a branch that extends all across the industries to meet the medical world. Photography is also widely used in the medical field, and there is no question as to the additional benefits it can provide to dental treatments. This is why many dentists invest time and money into incorporating photography into their profession.
But the nature of photography used in the dental realm is so much different from other types of photography. Since photographs are used for documentation and visual representation as well as visual communication aids, there are certain standards set for several aspects of photography. There is a specific manner recommended for the right framing, the right inclination of the camera, the right illumination, and the proper magnification ratio.
Also, much of photography in the dental world is macrophotography, photography of tiny objects up close. In this specific branch of photography, the bar is raised a lot. Since photos will be closeups wherein the objects will be magnified, the actual sizes and perspectives of the objects, which are necessary especially for dental lab technicians, should still be properly established. Special requirements on depth of field and perspective distortion are also important. Also, even at the largest magnification rate, the object being photographed should be able to retain its texture, color, and outline.
As can be concluded, this is a different realm altogether.
2. The Equipments
The most important investments dentists interested in dentistry photography are photography equipments. Usually, a plain old camera won't do. You need a camera body, preferably a digital one considering the latest advances in technology, a special macro lens, and a flash.
The camera itself should have at least 6 megapixel resolution or higher. Cameras with viewfinders and live view mode are particularly helpful because you can see the actual shot while you're framing.
Any ordinary camera lens usually does not meet the requirements of dentistry photography. What you need are special macro lens, preferably a 60mm one.
The built in flash system of your camera may not be enough for this purpose as well, especially when it comes to intraoral photography or photography within a cavity. In such cases, a ring flash or a macro flash should be used.
3. The Challenges
Dental photography is not like other photography types. There are special challenges that the dentist-slash-photographer faces, since the photos are meant to document the teeth, the mouth and its mucous membranes, and the perioral region. These are objects that are positioned in the oral cavity, making them very hard to access, let alone to photograph. And if taking photos of them are hard, then it becomes all the more difficult to get good and bright images that can be relied on and used accurately during the treatment.
Another reason why photography in dentistry is exceptionally difficult is that there are several reflective areas in the mouth and several dark areas as well. This imbalance in brightness makes finding the right exposure quite tricky.
Thus, due to its many complexities, this conjunction between photography and dentistry is often considered as a specialty in itself.
Learning How to Incorporate Photography in Dentistry
Dentists interested in learning how to make use of dental photography can join special courses or lectures intended for the purpose of equipping dentists with this very useful skill and expertise. Look for courses that offer hands-on workshops so you will be more equipped to face the challenges of this particular photography field. Take time and invest money since this can empower your dental practice and make you a more resourceful dentist.