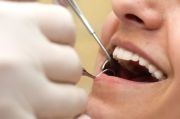 Dental laboratory equipment make up the entire dental practice, considering that without them, dentists will not be able to do any of the procedures they use to treat patients. Without these equipments, there would be no tools to use in ensuring that teeth are in their proper state and to solve issues suffered by your teeth. They can be considered the partners of dentists when it comes to providing dental care.
Any dentist who wants to start a practice and any dental practice can be improved and helped a lot by the type of equipment they have. A vast range of dental lab equipments and a collection of the latest state-of-the-art equipments can improve the quality of dental care a dental clinic can provide compared with a dental clinic with limited and outdated equipment. If a dental clinic has a complete set of equipment, there is nothing that dentists there cannot do for their patients.
Main Types of Dental Laboratory Equipment
Cleaning and Polishing Equipment
Die and Casting Equipment
Dental Lab Model Construction Equipment
Dental Chairs and Workstations
1. Cleaning and Polishing Equipment
One of the main types of dental equipment is the cleaning and polishing type of equipment. These are equipments used mainly to clean and polish the teeth. This includes steam cleaning units, vacuum units, lathes, ultrasonic cleaners, and dental water baths. These are highly important to proper dental health.
2. Die and Casting Equipment
Die and casting equipments are dental laboratory equipments that are used to make prosthetics, dentures, and teeth models in the dental laboratory. These are used by dental lab technicians and not necessarily by dentists. These include alloy grinders, casting rings, formers, ceramic ovens or dental furnace/ovens, pinhole drilling units, die preparation kits, and lab electric waxers. Also, one of the major machines used in the dental lab is the high frequency induction casting machines.
Dental former equipments can also be broken down into different types, such as dental pressure pots, special dental thermoformers, and vacuum formers. Curing units also come in three types: air pressure curing units, denture curing units, and light curing units.
Dental lab technicians also need some very common tools to aid them in their work. Some of these tools are measuring cups, microscopes, sandblasters, special lab work lights, filtration and air purifying units to ensure that the lab utility is a clean and sterile area, glass droppers, and motors.
3. Dental Lab Model Construction Equipment
Aside from these generically used dental laboratory equipment, there are also some equipments specifically targeted towards the construction of dental models. These include dental articulators or articulator systems, pneumatic chisels, model saws and trimmers, vacuum mixers, vibrators, and surfactant sprays. Dust collectors are necessary to keep the work area clean since most of the processes in making dental models result in very small and fine waste materials.
4. Dental Chairs and Workstations
Perhaps one of the most important dental lab equipment a dentist will need is a dental chair. Without it, dentists simply cannot treat their patients. This is the first investment that a new dentist should make if he or she does not want to join an already existing practice, and also the reason why a lot of dentists do not go straight to the clinic after graduation.
There are newer models of the dental chair these days that already come packaged with several updates that are designed to make the dentist's work easier and to put patients at ease and perfectly comfortable.
Specialized Dental Equipments – Dental Equipments for Specialized Dentistry
There are also dental equipments used in the various specialized dental fields. In various tooth replacement procedures such as dental implants, dentures, and bridges, dentists are going to need dental impression trays. In diagnostic care, dentists need access to dental x-ray equipment. Most clinics do not have this and have to refer patients to hospitals or separate radiology clinics for x-rays. For braces, orthodontics equipments are necessary. And for oral surgery, surgical equipments that are kept sterile at all times are highly needed.
Most treatments also require dental cameras and imaging systems so that dentists can get a visual guide to help them throughout the treatment. Some dentists who decide to engage in digital dental photography also need special photography equipment, aside from their dental laboratory equipment.