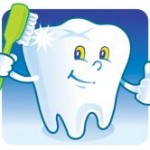 Dental insurance dentures can help you solve a lot of dental problems without breaking your bank account, but what are some dental plans for dentures and what is the average dentures dental coverage ? Can you relly find affordable dental plans for dentures?  Dentures are the ultimate tooth replacement solution that can give you a smile you can be proud of even if you have lost your teeth. Tooth loss is a common result when tooth suffers a lot of damage. For example, the most common root of a tooth problem is cavity, which leads to tooth decay, which can get worse and might eventually cause tooth damage. If tooth damage becomes irreparable, there may be on other solution but to pull it out. In such cases, a tooth replacement procedure becomes necessary.
There are several tooth replacement procedures dentists offer. Aside from dentures, there are dental implants, which are most costly and require two sessions of surgeries. Due to this, dentures are the more feasible solution for more people as it is less costly and less invasive than dental implants. Despite this, there are still some people who find the cost of dentures to be beyond what they can manage. But thanks to dental insurance dentures, anyone can get much-needed dentures.
Some Dental Insurance Dentures to Consider
Avia Dental Plans for Dentures
Aetna Dental Plans
Solstice Plus Plan One Dentures Dental Coverage
1. Avia Dental Plans for Dentures

Avia Dental Plans is a renowned name when it comes to dental plans, and it includes coverage for dentures. The lowest discount you can get from Avia is 20%, which is already quite large. The highest discount, on the other hand, is 70%. You can also get less than 25% off specialized dental procedures such as orthodontics, so you even get covered for dentures, braces, and for any other special needs. You also get some coverage for vision care and prescription drug purchases at no extra charge. All you have to do is prove membership in Avia by presenting your ID card.
Being a member of Avia dental plan means buying membership which is worth $124.95 per year for individuals and $169.95 per year for families. By paying this amount for an entire year, you can get full upper dentures for only $1,266, with savings of $550 from what used to be $1,816.
2. Aetna Dental Plans
Aetna, however, is more popular than Avia, and there is reason enough for this. Aetna offers bigger discounts for its members. For full upper dentures, you can save up to $725, so you only have to pay $1,091.
If you have just ventured into the dental insurance industry for the first time, you may not yet be familiar with Aetna. The Aetna name is well trusted for its dental plans and health plans. Its dental plans are backed by more than 66,000 participating dental practices scattered all over the country. The plan provides discounted rates for any dental procedure, including specialist procedures, for only $104.95 per year for individuals and $159.95 per year for families. By presenting your Aetna ID, you can avail of dental procedures and pay only the amount stated in a special fee schedule. This is one of the best dental insurance dentures you can avail of.
3. Solstice Plus Plan One Dental Plan for Dentures

Another dental insurance dentures plan is the Solstice Plus Plan One. The Solstice Plus Plan One charges a bit more for membership, with fees at $134.95 per year for individuals and $179.95 per year for families. This can give you discounted dental procedures including general and specialist procedures, even dentures and orthodontics. Additionally, the plan includes a free discount prescription drug coverage. With the Solstice Plus Plan One, you can get full upper dentures for only $1,191, which means you can save up to $625 on them.
Why Aren't All Dental Plans Considered As Dental Insurance Dentures Plans?
Not all dental insurance plans include dentures. Some plans consider dentures as a cosmetic procedure, so there are some plans that completely exclude dentures from their list of covered procedures. There are some plans, however, which include dentures but only conditionally, depending on what caused the tooth loss. If the cause is accidental, such as an injury, the procedure will be covered. If the cause is cosmetic, the procedure will not be covered.
On the other hand, there are some dental insurance plans that really include the procedure, no matter what the cause is. This is the type of plan you should be looking for. These dental insurance dentures make sure your need for dentures will always be met.