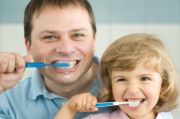 A dental implant price list contains information on how much dental implants cost – and they're not cheap. So if you lost your tooth because of an accident or because of those annoying cavities, you should go check out the prices of dental implants first before getting it. Doing so will allow you to find the most affordable implants that will once more complete your smile.
Implants are generally expensive because of many factors such as surgery costs, anaesthetics expenses, professional fees, implant materials, among others. Additional preparatory procedures that are very essential to the operation also cost a lot. Some examples of these procedures are extractions and bone grafts. Looking at a dental implant price list will give you the cost information that will surely help you when making your decision.
One of the most well-known cons of getting dental implants is its very expensive cost. Here are some of the things you have to know about the costs of implants.
Some Questions to Ask When Looking at a Dental Implant Price List
What most dental implant price lists will tell you
The average cost of implants broken down
What a dental implant price list don't tell you
Another option on the price list: mini dental implants
1. What most dental implant price lists will tell you
Dental implant price lists carry the information you need when you are thinking of getting dental implants. You may also want to consult a dentist so you can further ask for clarifications. On average, a single tooth implant may cost around $3,000. As expected, this increases when you are getting more teeth implanted since each implant is customized for each tooth that needs to be replaced. Sometimes, complications and special cases require a much higher fee.
However, rates vary from dentist to dentist. Some states even charge higher than others for dental implants. In some areas, costs for a single dental implant can go up to $4,500. There are also several types of implants you may choose from, and this is one of the biggest factors that affect the price of the implant. Some of these types are the so-called root form implant, plate form implant, and subperiosteal implant.
2. The average cost of implants broken down
Get your dentist to explain what the average cost would include. The average cost included in the price lists usually includes the materials for the implant itself, which refer to both the titanium post that becomes the root as it is implanted into the jawbone, and the "crown" that is the visible part of the implant. The price also already includes X-ray and CT fees that the patient may need before the procedure. Laboratory charges, professional fees to dentists and additional personnel are also included in the average price.
3. What a dental implant price list don't tell you
At times, additional charges are incurred. This happens when additional procedures become necessary for your dental implant procedure. Sometimes, patients may need tooth extraction, or bone grafting, or sinus lifts. If this happens, the costs of these procedures will be added to the costs of the dental implant procedure itself. For a full jaw, it may even reach up to $15,000 to $30,000 in costs. This is something that a dental implant price list won't tell you, so you have to discuss your specific case with your dentist first.
4. Another option on the price list: mini dental implants
If you are on a tight budget, you may want to consider mini dental implants. Mini dental implants, as the name implies, are smaller versions of the normal implants. However, it may only suit certain needs since it won't be suitable for bigger teeth because of its size. Getting these can reduce your expenses by as much as 30%. For guidance on making your decisions, consult your dentist.
Faced with a Dental Implant Price List? Get a Dental Plan Membership to Counter It!
Dental implants are often considered cosmetic dentistry and are therefore generally not covered by dental insurance or plans. This is because insurance companies want to prioritize more necessary dental procedures over ones with of cosmetic reasons.
But don't fret, some dental insurance companies choose to cover dental implants as well. They may just have stricter considerations but are open to approving the covering of your expenses. Some companies, on the other hand, base the approval on the reason why you lost your tooth/teeth and thus need implants.