Delta Dental Insurance is a large and highly trusted dental insurance benefits provider for people in the United States who need help with their dental care. Delta Dental caters to individuals, families, and even small to large businesses. Although a non-profit organization, it has been in the business for more than 50 years, thus having extensive experience and expertise in the said field.
Delta Dental promotes good dental care assistance to those who need it by offering various dental insurance plans designed to meet the varying levels of dental needs of various citizens. The dental insurance plans require varying investment levels and offer different sets of benefits. Some of the plans offer access to free dental procedures as well.
Delta Dental, in the process of offering dental discounts, also makes it easier for patients to access dental practices and practitioners located in various areas in the country. Before you can begin enjoying the benefits of dental insurance plans from Delta Dental, you first have to consider what plans are best for you.
Which Delta Dental Insurance Plan is Best for You?
The plan that lets you choose your own dentist
The plan that makes sure you receive basic dental care
The plan that does away with insurance hassles
The plan that gives you the best savings
1. The plan that lets you choose your own dentist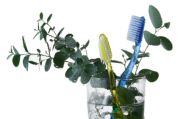 Delta Dental Insurance gives you the plan that allows you to make your own choice of a dentist. This offers outmost flexibility for those who are meticulous about the care they receive and want to make sure they go to the best dentist they are most comfortable with.
If this is the kind of dental care you are looking for, consider applying for the PPO dental plans offered by Delta Dental. PPO dental plans are Preferred Provider Organization dental plans, which allow members to visit the dental care providers that they prefer. Although PPO plans offer dentist networks, you can get discounts regardless of whether you choose from within the network or not. The main difference is that you get bigger discounts when you seek care from dentists within the PPO network.
2. The plan that makes sure you receive basic dental care
PPO plans can be rather expensive for some people who just need to receive basic dental care regardless of who provides it for them. If you don't really have a dentist in mind and just wants to choose one primary care provider and receive constant and stable basic dental care, then the best plan, and the most affordable, is the HMO plans offered by Delta Dental Insurance. Delta Dental's HMO plan is the Delta Care USA, which is a prepaid plan. This plan requires you to choose one dentist to stand as your primary care provider and the official overseer of your dental health.
This primary care provider has to be selected from within the HMO dental network offered by the HMO plan. Unless you got o a dentist within the network, you will not receive the discounts.
3. The plan that does away with insurance hassles
If all the insurance terminologies and requirements confuse you and cause quite a hassle, you can still get a plan that will help you make Delta Dental plans easier to deal with. You can receive benefits minus all the hassles of insurance plans when you get a fee for service or indemnity plan from Delta Dental.
Instead of dental insurance premiums, the fee-for-service plans just need you to pay co-insurance or co-payments each time you go for a dental procedure. You don't need to pay monthly or annual fees; you just need to shell out for a portion of the total cost when you need care, so you can be sure you're not paying for something you end up not using. The balance that remains after you pay the co-insurance or co-payment amount will then be shouldered by Delta Dental.
4. The plan that gives you the best savings
But if what you are after is the best option that will give you the best savings, what you are looking for is the discount dental plan from Delta Dental Insurance. This is a relatively new offer from Delta Dental. This is the most affordable option among all dental plans offered by the company.
Under this plan, you can only go to dentists who are within your dental network. These dentists are already under agreement with Delta Dental to provide negotiated fees for dental procedures to all members of the discount plan. This type of plan is easy to avail of and is also easy to understand.
The Delta Dental Plan – Insurance Advocacy
Delta Dental Insurance is a healthy advocate of good dental care. Aside from offering dental insurance plans that can help reduce the costs of dental health care, Delta Dental also actively holds programs that help people all over the country, most especially children, get access to proper dental care. The focus is also on preventative care. And to give further assistance to all in need of dental insurance, Delta Dental also offers you a way to easily find dental care providers you can trust. When in need of dental care providers, simply check out Delta Dental's dentist locator.