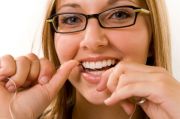 Cosmetic dental work can be quite expensive, but no one really wants to go around with crooked or discolored teeth. Some people are in dire need for a smile makeover, and only the soaring costs of dental care, especially cosmetic work, are getting in the way. But if you really want a whole new smile, surely you'd be willing to work for it, even though you just can't pay for it in full.
What you can do is try out these financing options for cosmetic dentistry. Most people may already have dental insurance, but don't go straight to your dentist for cosmetic work without first asking your dental insurance provider if the procedure you want is covered by your policy. This is because a lot of dental insurance policies do not apply to cosmetic dental procedures since these procedures are considered as additional wants and are not really necessary.
If your dental insurance do not include cosmetic work in the coverage, you can check out these other options.
How to Finance Your Cosmetic Dental Work
In-House Financing
Third Party Financing
CareCredit Dental Financing Plans
Discount Dental Plans
1. In-House Financing
Some dentists or dental practices offer in-house financing for their customers. To avail of this offer, you have to meet certain qualifications. This is a good way to finance cosmetic dental work because you will not be dealing with any third financing party anymore. It's more straightforward than getting financing from outside. Also, you can get better looking teeth even without shelling out at all since this option usually doesn't even require down payment.
The downside of this option is that the interest rate is unusually high and is often higher than what other financing companies will charge.
2. Third Party Financing
If you want lower interest rates, look for companies that provide third-party financing for your dental work, regardless of nature. The advantage of this financing option is that interest rates can be very low. In fact, there are some providers that offer zero interest rate programs. The downside is that down payments are always required. You can use this to your advantage though; if you pay as large a down payment you can afford, your monthly payments will be lower.
3. CareCredit Dental Financing Plans
One of the popular financing options for dental procedures is CareCredit. CareCredit offers financing plans for any dental procedure you amy need. They do not charge interest and make sure your monthly payments are manageable. You also don't have to pay any annual fee or penalty.
CareCredit also offers several types of plans based on the term period. You can choose financing plans that go from 3 to 60 months, whichever you can more easily manage. You can even apply for this plan online. The challenge, however, is that you do have to apply and see if you get approved for the plan.
4. Discount Dental Plans
Currently the most popular option out there, discount dental plans give you another chance at cosmetic dental work if all other financing options fail. However, the problem with discount plans is that they do not help you pay for the costs. They will not lend you money to pay for it. What these plans do is just offer you discounts on your cosmetic procedure cost. Usually, discounts for cosmetic procedures are around 20%.
Not all discount plans offer discounts for cosmetic work. Some of them only focus on more urgent dental work. Take the time to browse through different discount plans so you can find the ones that offer discounts for cosmetic procedures. OptumHealth Allies Dental Program offers discounts for dental implants, crowns, bridges, veneers, and inlays. Affordable Family Health Services cover crowns and veneers, though not all cosmetic work.
These plans are very simple to avail; they have none of the complexities of dental insurance plans like the premiums, deductibles, and so on. What they do charge are annual fees, and you can even get discounted rates if you enroll the entire family.
Other Financing Tips for Cosmetic Dentistry
Applying for cosmetic dental work financing is like applying for a credit card; the requirements are usually the same. If you come to the financing office prepared, you're more likely to get financing faster. Make sure you prepare important personal information such as social security number, driver's license number, and so on so you can speed up the process and get your dental cosmetic work done immediately.