Understand why Aetna dental insurance is a leading dental care program offered nationwide. Aetna focuses its efforts on improving and helping people manage health care, recognizing that this is one of the most important things in life. Aetna actively provides financial support to those who cannot access proper health and dental care.
Due to its experience and the company's own reputation, Aetna has also successfully partnered with several health care professionals, hospitals, and clinics, and has served the needs of employers and consumers.
Aetna also runs several programs in line with its objectives. It currently manages the Aetna Foundation, which is the company's thrust into the charitable direction. The foundation has been underway since 1972 and has encouraged many volunteers.
Aetna Inc.'s dental arm now plays a major role in the dental industry, offering help to thousands of families in the nation. Although its headquarters are located only in Connecticut, its operations include all 50 states in the country. How exactly can Aetna help you with your dental needs?
How Aetna Dental Insurance Can Help
How much can Aetna help you save?
HMO dental insurance
Military Dental Plan
1. What kinds of dental plans do Aetna offers?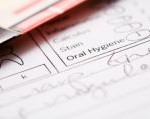 Aetna offers Aetna dental insurance products both to individuals and groups. Group coverage includes family coverage and employee coverage. A lot of companies avail of the Aetna group coverage because it is both affordable and efficient.
Aetna offers several different types of Aetna dental insurance products for customers to choose from. Its most popular offer is the PPO or Preferred Provider Organization dental plans. These plans work like any PPO plan. In such plans, members are allowed to make a choice when it comes to the dentist whom they will trust. The members can seek care from any dentist without need for referrals. This plan, however, works like an insurance plan because it requires deductibles, which means you would have to pay a certain cost out of your own pocket.
Aetna dental insurance also offers DMO plans, which are dental-focused HMO plans. DMO plans are the lowest-priced plans around. Every member of a DMO plan has to select one dentist from within the network to be their primary care provider. When specialists are needed, the primary care provider has to refer the member to one. DMO plan members cannot choose a dentist outside of the network because this will cancel out the discounts he or she can receive.
Lastly, Aetna offers a dental indemnity plan, which is more like a membership program than an insurance plan. This type of plan eliminates deductibles but also restricts members to dentists within the network. These plans do not require claims processing. They are like straight out become-a-member-and-get-discounts plans, which make them favorable to a lot of consumers due to their straightforward delivery of benefits.
2. How much can Aetna help you save?
Aetna's main dental plan offer is the Aetna dental access plan, which enables plan holders to access quality dental care and bring home a lot of savings. Membership into the Aetna dental insurance plans will help you save anywhere from 15% to 50% on all your dental care needs. You can avail of discounts on cleanings, root canals, crowns, dentures, fillings, and even orthodontics. The plan also helps take care of more than just your teeth but also your gums by offering discounts on periodontal treatments as well.
Members of the plan can receive dental care from more than 66,000 dental locations scattered throughout the country. And since Aetna prides itself with its quality service and products in every way possible, you can be sure that dentists in the network are fully credentialed and carefully evaluated.
3. Why access to dental care is easy with Aetna
Aside from making dental care affordable, Aetna also makes it easy to access dental care. The Aetna dental access plan is a very user-friendly dental plan. As a member, you are automatically entitled to discounts; all you have to do is present your membership card to the participating dentist. You then just have to pay the remaining fee, with the discounts already deducted. There is no need for claims or reimbursement processes.
More than that, there are no health restrictions whatsoever so anyone with dental needs can access the benefits of the plan. Every member can also use the card as many times as they may find necessary as long as he is still within the membership period he paid for. You can also go to any participating dentist; if you need a specialist, you don't need to get referrals of any kind.
How to avail of Aetna Dental Insurance Plans

Aetna dental insurance can be availed of online for easy and hassle-free transactions. You simply have to pay the required membership fees. For individual membership, you can sign up by paying $104.95. This is already good for a year. If you sign up within the promo period, you can avail of three free months. If you want, you can also sign your entire family up for a group rate of $159.95 for a year. Just like that, and you already have a guaranteed all-access pass to good quality and affordable dental care.